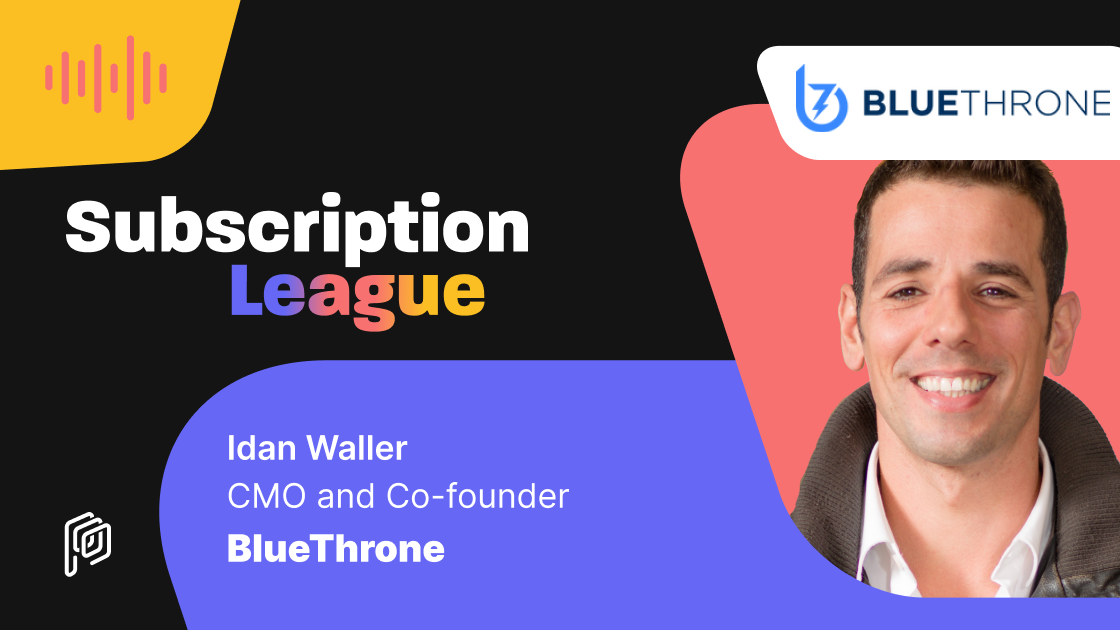 BlueThrone is an app acquisition and appreciation company that buys and grows apps from around the world. Recently the company increased a music app's revenue by 250% in 4 months. Idan Waller, CMO and Co-founder of BlueThrone shares tips on what the "active VC" looks into when investing in apps and advice on how apps can succeed by adopting the subscription model.
What is BlueThrone all about
BlueThrone is the world's leading app aggregator company that buys and grows iOS and Android apps.
The company offers 2 acquisition models:
Exit Now – Apps can immediately hand over the business and cash in.

Partnership – The developer can stay in the game and grow the app further with BlueThrone's resources.
BlueThrone started buying apps in 2021 and has grown considerably since then. Today, there are over 30 apps under the brand, and those developers they purchased apps from are free to do what they do best: create extraordinary apps.
The company has an expert team of marketers, advertisers, business goals experts, analysts, designers, and developers.
BlueThrone identifies itself as an active VC, which resembles the investment model of classic VCs but differs in how the company is involved in the business practices and executions to grow the apps they acquire.
45k to 160k - an app founded by an 18-year-old developer
About four months ago, BlueThrone started a new partnership with a music app founded by an 18-year-old developer from the Netherlands. At that time, the app was making about 45k a month in revenue. Only after a few months, the revenue is marking 160k and continues to grow. It's also become one of the stores' biggest music apps.
Today, with BlueThrone's unlimited in-house resources and business expertise, the young developer can dedicate his creativity and talent to what he does best - creating extraordinary apps.
Things BlueThrone looks for in apps
BlueThrone looks for what most VC investors would look for in apps -signs of product market fit such as downloads, revenue, RPD, ratings, the look and feel of the app, size, and the impact of the community on forums like Discord or social media.
Then, as an active VC who gets their hands dirty growing the apps, the company explores the X factor behind all apps - the developers.
Whether it's to partner with or to take over the app, it looks into the developers' knowledge of their market and the users and the ultimate business intent, whether to earn big or pursue a passion. Once those boxes are checked, BlueThrone is confident of growing the app faster than its usual growth rate.
What BlueThrone avoids
BlueThrone avoids UA apps, in other words, user acquisition-led apps.
Attracting new clients through user acquisition is critical for creating a firm foothold in the market and bringing revenue.
Meanwhile, apps focusing only on user acquisition tend to neglect the importance of product market fit, which plays a pivotal role in user stickiness and the app's continuous growth.
Often, UA apps are successful in proving their advertising market fit. But driving traffic through paid ads costs to maintain and if the product doesn't have the value that brings back the users organically, the app does not have a sustainable future.
Subscription is the way to go
BlueThrone gives a higher valuation to subscription-based apps than apps monetizing through one-time purchases or ads. There are two straightforward reasons:
They have recurring revenue.

Sticky subscribers are a sign of the app's value.
Idan believes that subscription is the most successful app monetization model because the effort to make users stick naturally creates internal pressure to continuously improve the app's value, features, and user experience, which then circles back to improving user retention.
Listen to the full episode to learn more about BlueThrone's philosophy on discovering apps with extraordinary growth potential, Idan's love for the subscription business model, and the French language!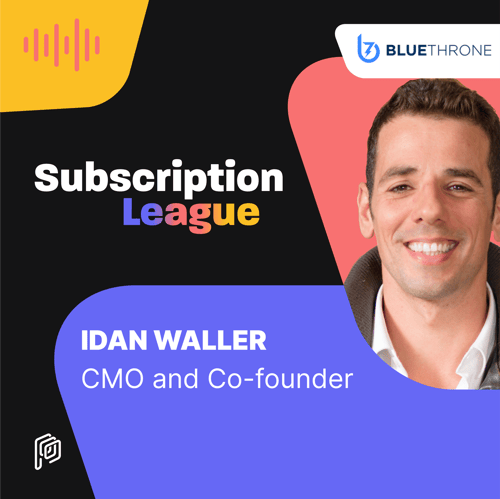 Episode 12 Sneak Peek
On partnering with developers
"We grow it in every possible way, and we did it through our marketing expertise, through our resources. Suddenly, he doesn't have to do backend anymore, which releases a lot of time to actually be creative and develop the product further."
"This is super important for us, and we discover when we hit well in this X Factor, where we really find excellent developers that know their stuff, then we can grow even faster together than their usual growth rate."
On product market fit
"What are product market fit app. These are products that I see or we see some kind of proof that people really like this product."
On UA apps
"User acquisition-based. All traffic is bought users, in no way organic tracking at all. I don't see a product market fit. I see the advertising market fit. The advertisers are working well but they want to sell it because it stopped working. It costs too much, their accounts are blocked or whatever…"
On Subscription
"I think a very good advice for developers who hear us and they have only one-time purchases, just one, come on, find a way to bring more value to the table and make the app a subscription app, then your own valuation will explode."
"So this is like internal motivation, internal pressure, doing all from the user. You hear them. Okay, let's develop this and that feature. We know they're going to like it. It's going to make them stick. So that's why I was in love with subscription apps."
More about Idan Waller
A die-hard digital entrepreneur. Idan Waller has rich experience in direct-response marketing, creating multi-million dollar funnels with the best direct marketers in the world. This led Idan to build Israel's biggest coaching company for digital-based SMB's.
This business and marketing experience culminated in founding Bluethrone, with his brother and long-time business partner Alon. Bluethrone is like a VC for apps; it acquires and scales subscription app businesses.
Episode Topics at a Glance
BlueThrone's app acquisition models

What the company looks for in apps to invest in

Example apps BlueThrone has grown

Why subscription apps get a higher valuation

The role of BlueThrone's researchers
How to listen to Subscription League
Go to SubscriptionLeague.com or subscribe to our podcast on Apple Podcasts, Google Podcasts, Spotify, Podcast Addict, Amazon Music, or wherever you listen to your podcasts.
HAPPY LISTENING!
---
Previous episodes:
#1: Phiture - All about Retention with Andy Carvell
#2: Babbel Live - How to create a success in a crowded market with Belen Caeiro
#3: Mojo - Strategies you should focus on for a successful subscription business with Jean Patry
#4: The Guardian - Growing the user base The Guardian way - with Jesse Wilkins
#5: Blinkist - Using transparency to increase your conversion rate with Eveline Moczko
#6: Rootd - How to bootstrap #1 health and fitness app with Ania Wysocka
#7: Luni - Subscription Marketing 101: tips to drive acquisition and retention with Adrien Miniatti
#8: Uptime - How to build a successful user-first app strategy with Léa Samrani
#9: GP Bullhound - What venture investors look for in subscription apps with Eric Crowley
#10: Phiture - How to optimize mobile app subscription with Andy Carvell
#11: Jodel - Shifting from ads to In-App Subscription-led revenue generation with Tim Schmitz