Improve conversion by finding the right paywall has never been so easy
Natively integrated to Purchasely's Paywall Builder, our A/B Test solution for subscription apps is fully no-code. Whether you are a marketer or a product manager, you can design and run UI and price tests in just a matter of seconds through one simple set-up screen.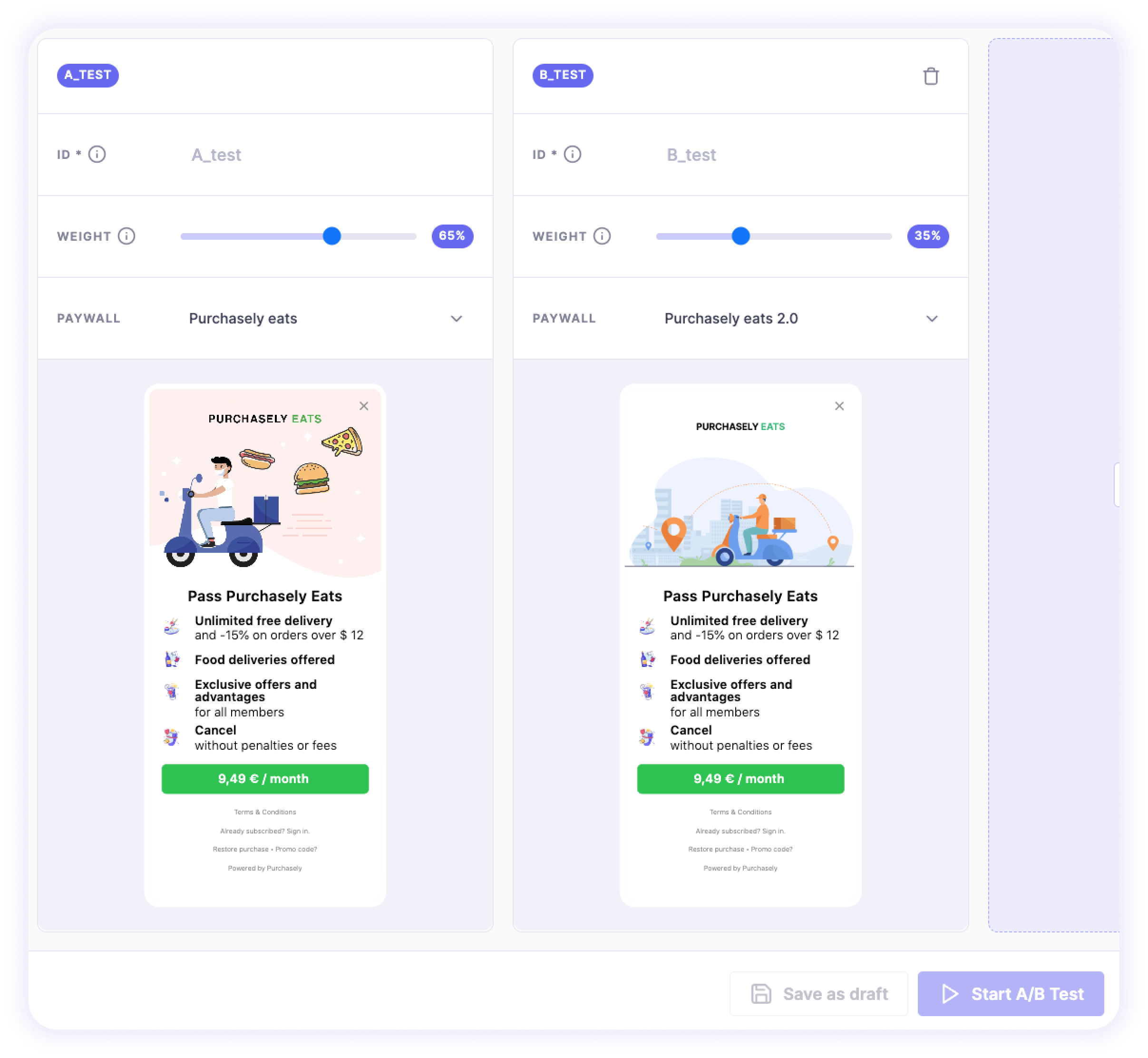 Grasp every optimization chance with real-time Subscription Funnel Analytics
Benefit from a full-funnel analysis and get the right decision framework to maximize app user engagement across all touchpoints. Measure the performance of your variants based on the number of trials, conversions or renewals.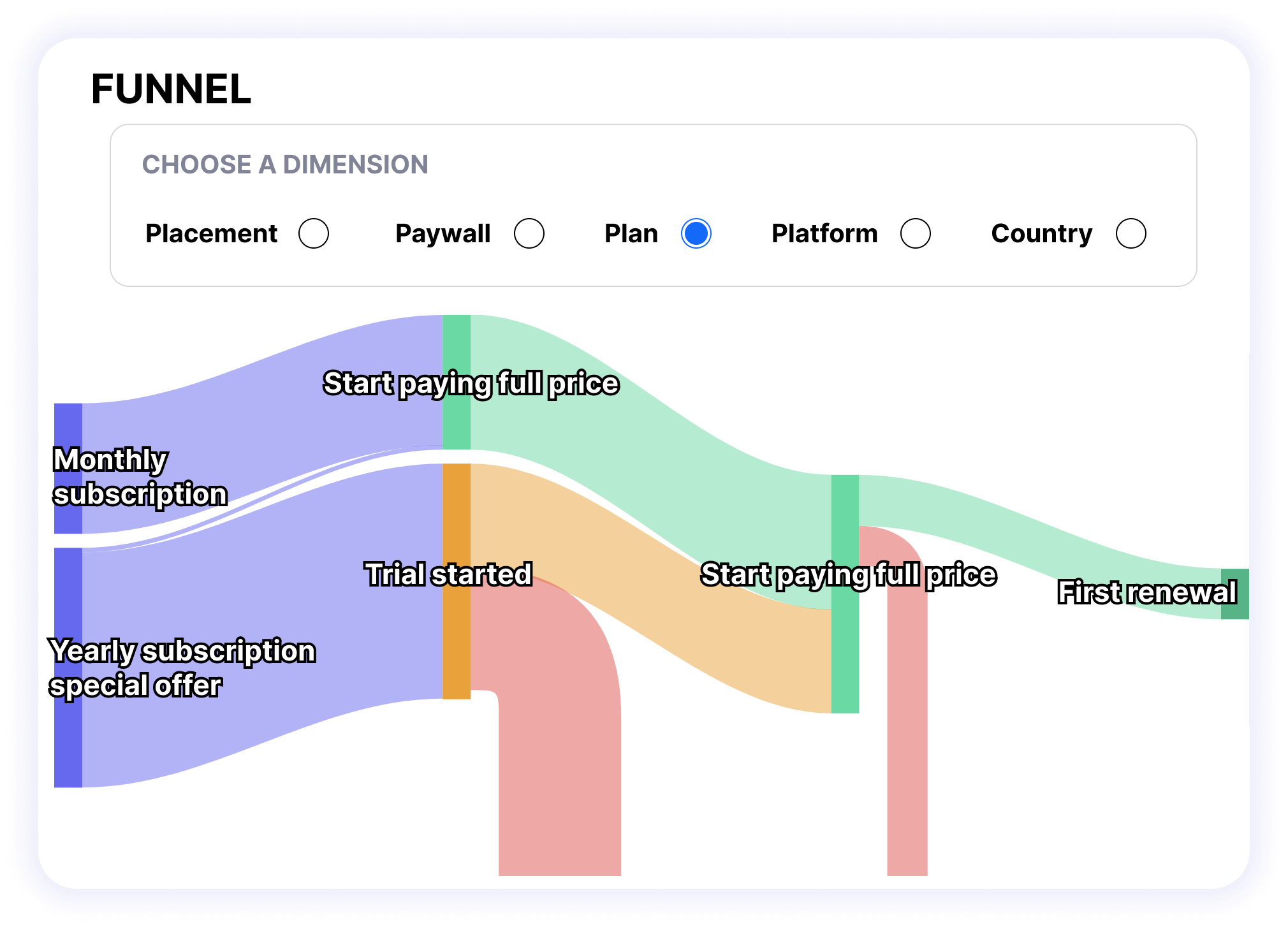 Expedite experiments to never miss growth opportunities
The faster you can experiment, the faster you will grow your subscription app revenues. Take a structured and quantitative approach to test every element of your paywalls (price, copy, design, visuals, videos) and choose what portion of your visitor base gets exposed to experiments.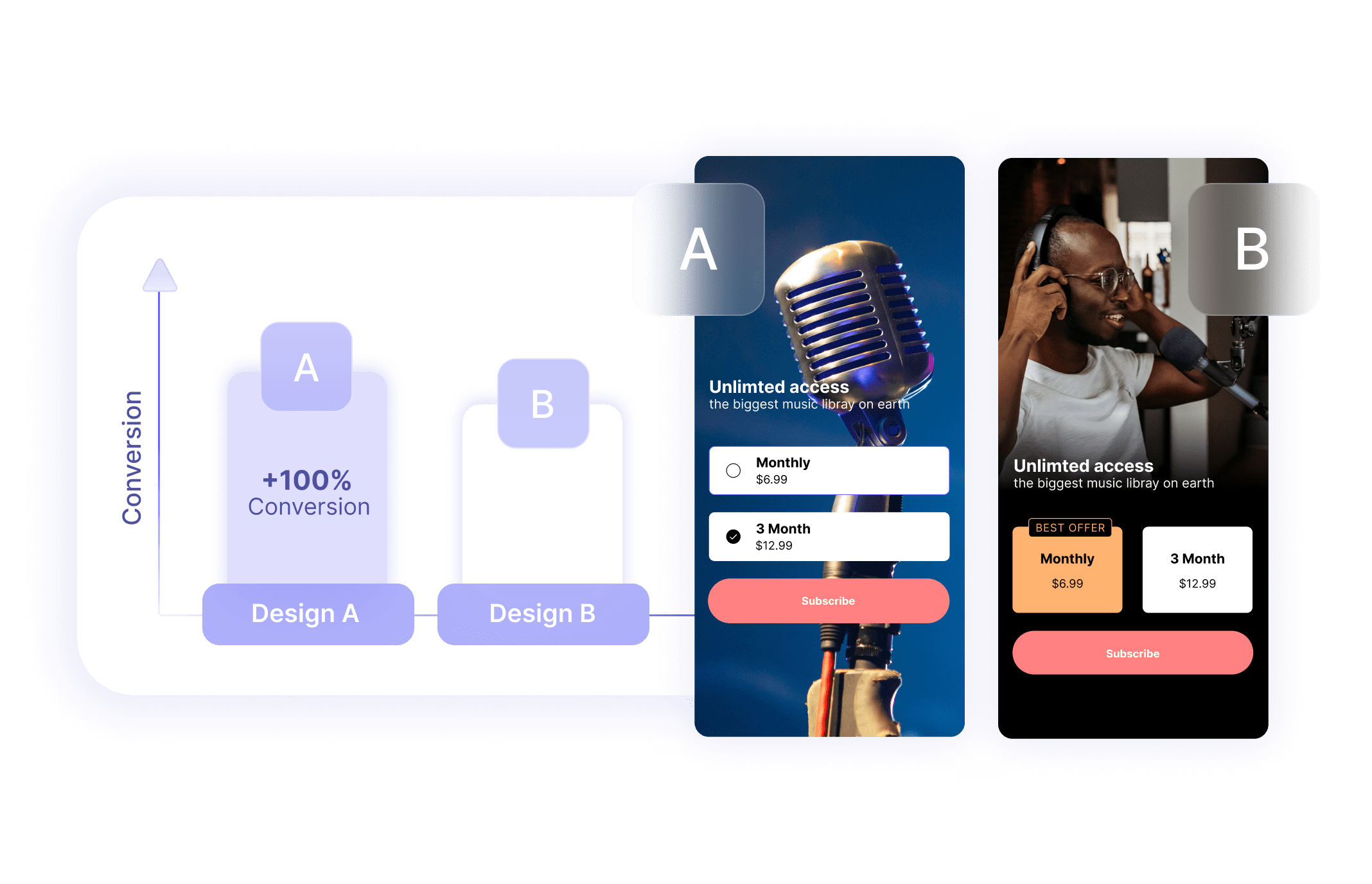 Set the right subscription price by launching price tests risk-free
Without any app release needed, test your market's appetite for a new subscription offer, assess the price elasticity of demand and customize your offers by country or any user segment to find the right pricing points.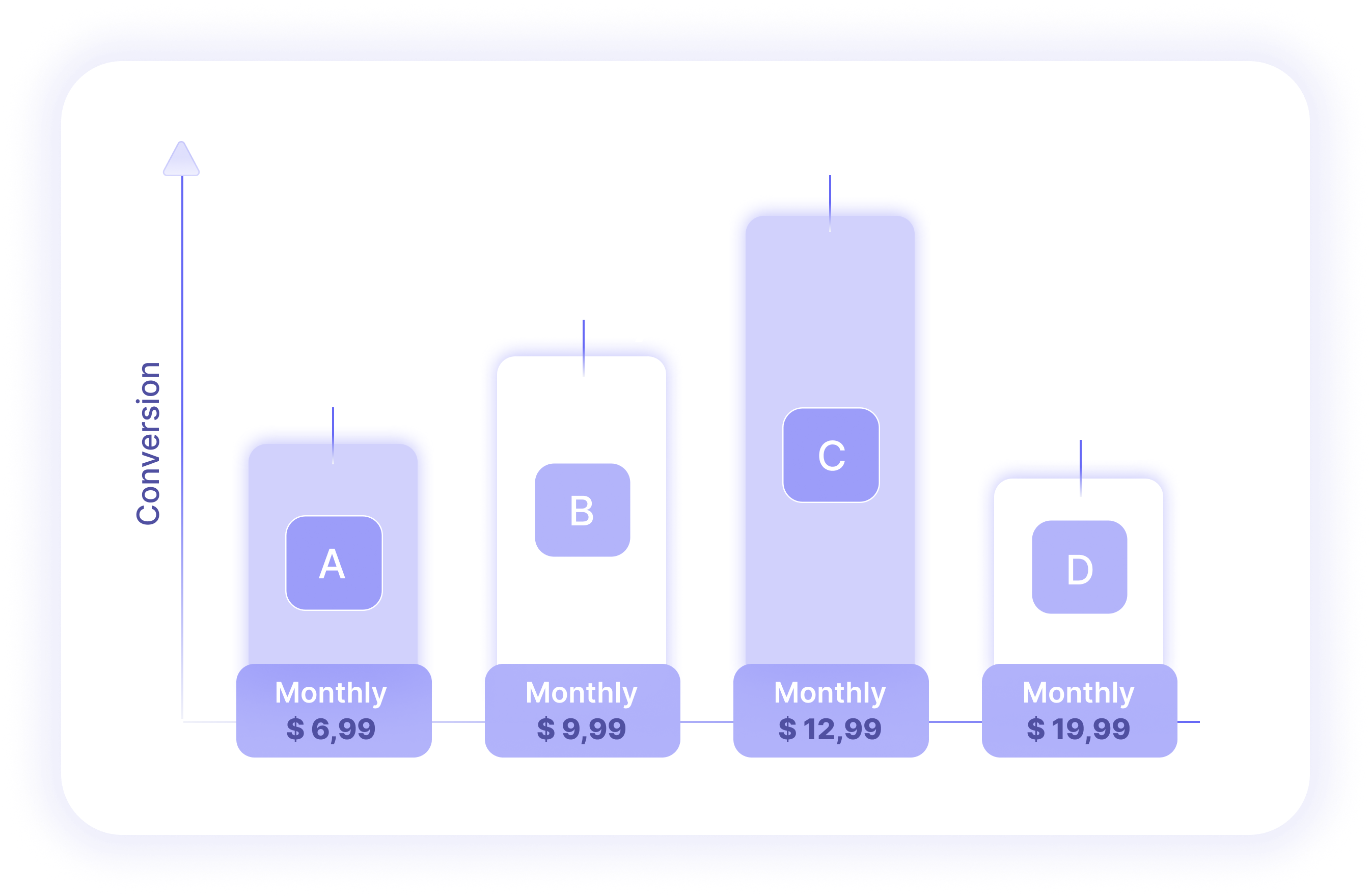 Launching or optimizing In-App Subscription?
Anytime is a good time to drop your questions!
(We usually follow up within a day!)
Features
A/B Test is the best way to optimize your funnel

Built into Paywall Builder



Flexible traffic allocation




Basics to run a successful A/B test strategy
Think your experiment for each funnel stage
The full subscriber funnel is your testing playground.
Test beyond a single touchpoint.
Define the winning paywall for each stage of customer journey.
Choose between A/B vs. multivariates testing
Always start with A/B testing.
If A/B testing doesn't generate obvious insights, try multivariate testing.
Reminder: multivariates testing requires greater traffic to provide reliable data.
Aim for higher statistical significance
Generate better and correct data from A/B tests.
Be patient and make it last over a longer duration.
Leverage an adequate number of target viewers.
How a groundreaking dating app is aiming big with dozens of Paywall A/B Tests per month
"The impact of implementing Purchasely Paywall Builder was noticed straight away. We have been able to quickly launch Paywall A/B tests and improve conversion of certain paywalls by 100%."