Downloadable content
Case Studies & eBooks
Learn, build, and grow your In-App Subscription business with our Case Studies, eBooks, and White Papers.
EBOOK
Tips to Optimize Your App Paywall
Discover invaluable tips for optimizing your app's paywall, including
gaining user insight through paywall screens

designing an effective paywall,

employing open and transparent messaging

strategically timing and onboarding

implementing personalization

devising successful free trial strategies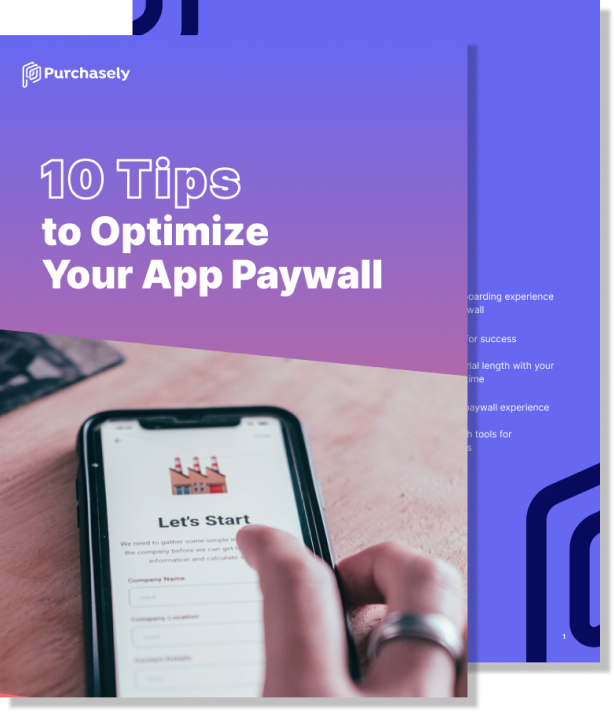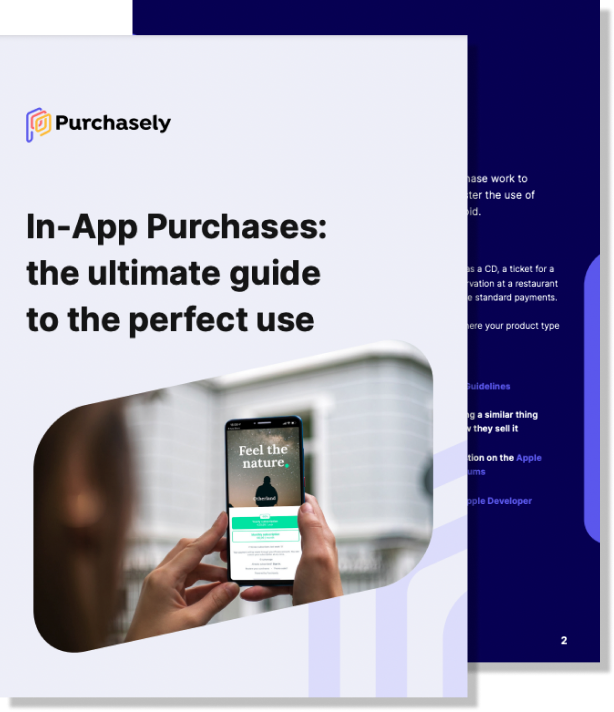 WHITE PAPER
In-App Purchases: the ultimate guide to the perfect use
In-App Purchase and Subscription are extremely attractive app revenue models yet involve layers of work that require technical capacity, time, money, and business know-how.
EBOOK
Top 10 Paywall Design Tips
This eBook shares practical recommendations with matching examples to help readers design paywalls that convert users.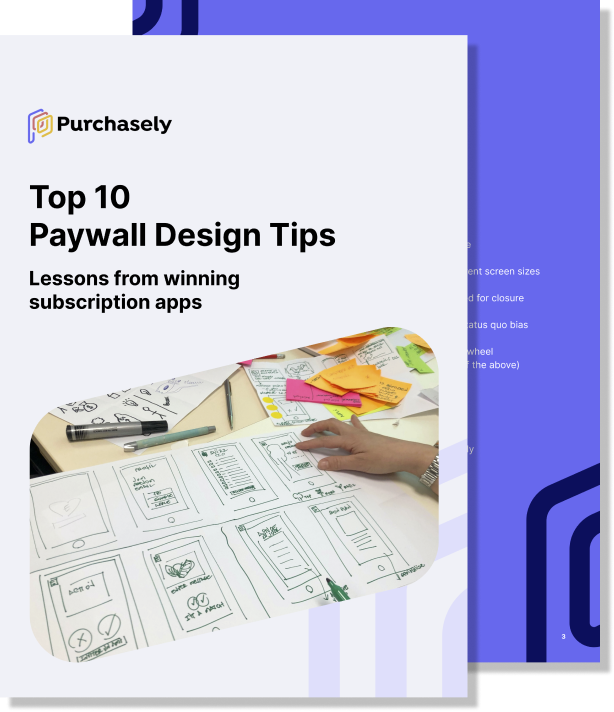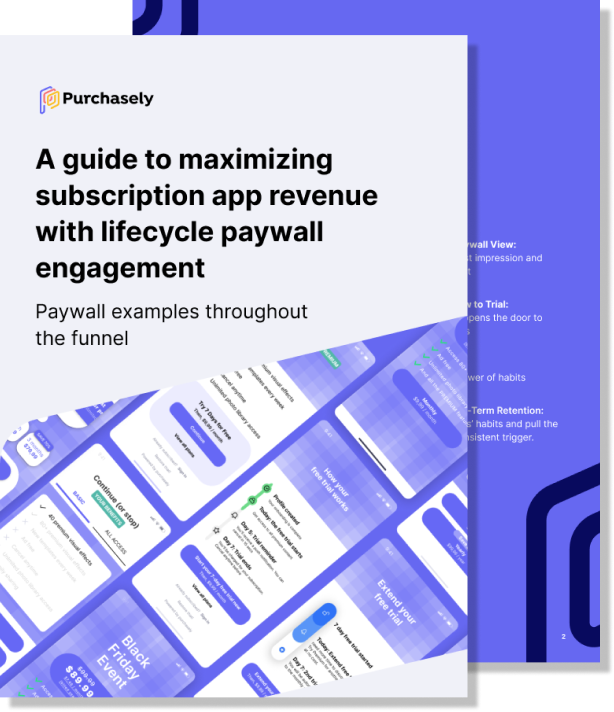 EBOOK
A guide to maximizing subscription app revenue with lifecycle paywall engagement
Paywall examples throughout the funnel
This ebook provides lifecycle paywall engagement tips, applicable paywall examples, and benchmarks for each stage of the funnel.
CASE STUDY
How Nomad launched a new freemium model in 2 weeks
Find out how a social impact-driven company leveraged Purchasely to answer the time-pressing needs of distant learners during the Covid-19 crisis.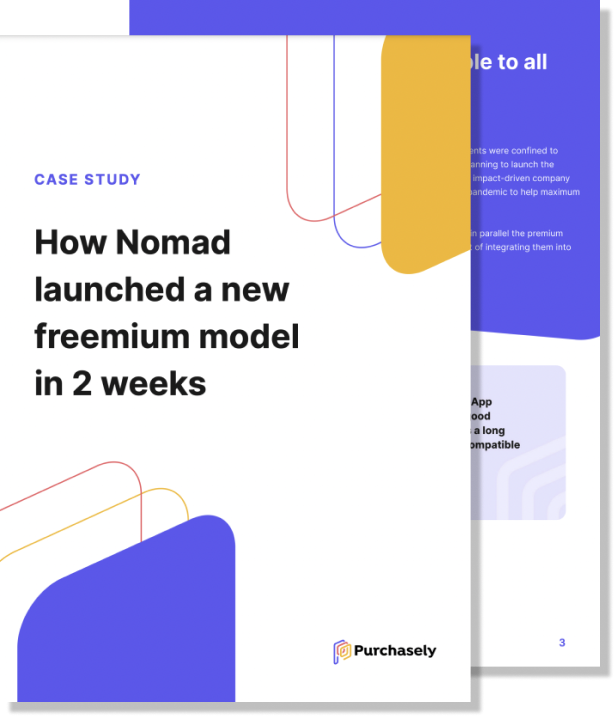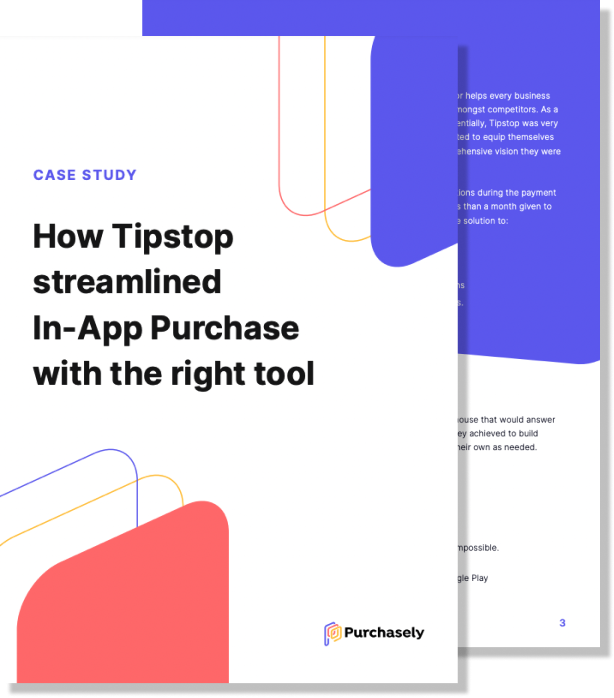 CASE STUDY
How Tipstop streamlined In-App Purchase with the right tool
Learn how a growing sport betting prediction app with 500K+ users adopted Purchasely to completely eliminate customer complaints, streamline payment and paywall management, and increase conversion in 2 weeks.
CASE STUDY
Finding quality in quantity:
How So Syncd is optimizing its paywalls without compromise
Read about how So Syncd produced 30+ paywalls & 10+ A/B tests per month, multiplied engagement touchpoints with placements and led to 100% more conversion to subscription.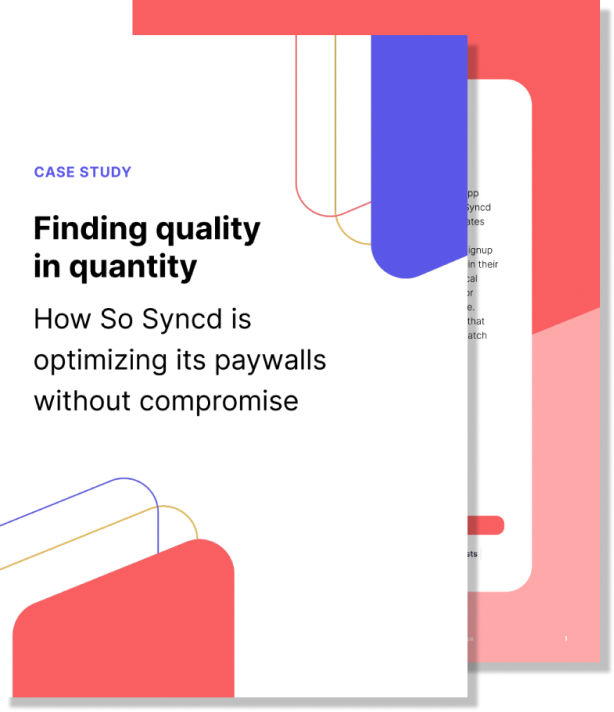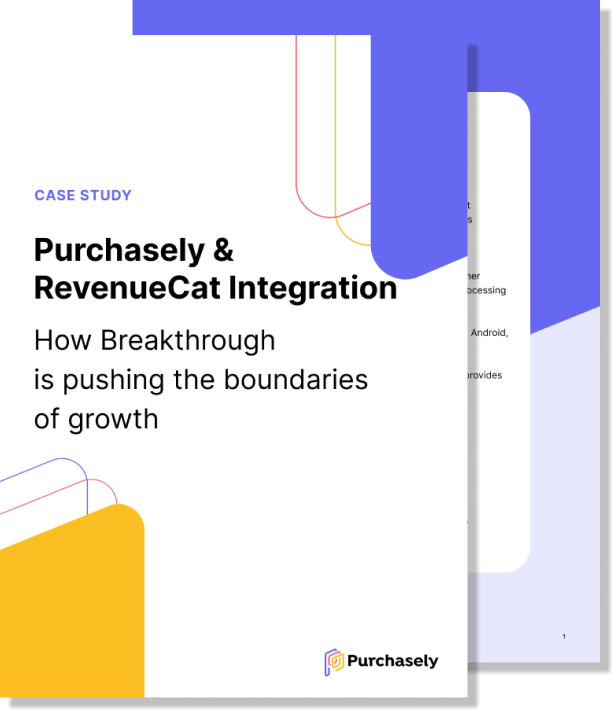 CASE STUDY
Purchasely & RevenueCat Integration
How Breakthrough is pushing the boundaries of growth
Read about Breakthrough's Purchasely x RevenueCat integration and how it's helping apps increase conversion with dynamic paywall optimization.