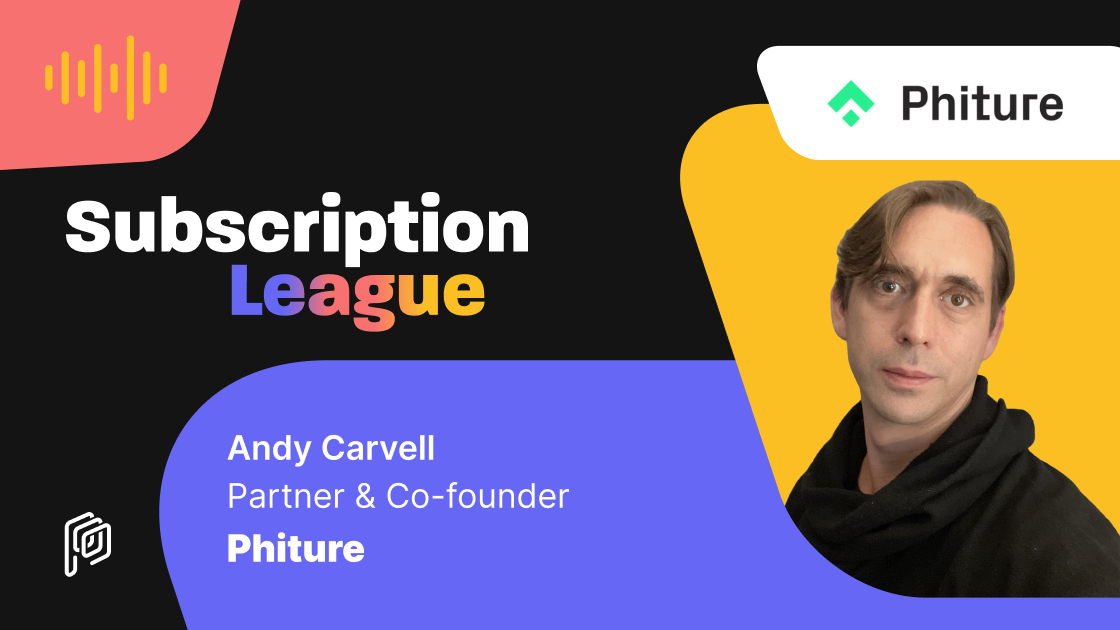 This is the 1st Episode of Subscription League, a podcast brought to you by Purchasely. User retention is the lifeblood of every app business. But where do you start? Andy Carvell, Partner at Phiture looks at this question from the product development point of view and talks about how the effort to increase retention and engagement has to be built-in in applications.
What's in an App business if you can't monetize it? Well, forget monetization. At least it's not what you should bring first to the table. Achieving a sustainable growth of subscription-based App business really comes down to user retention which has to be the core focus from the early stage of app development.
Retention is a key pillar of successful apps
User retention, in the simplest sense, is about keeping users sticking around, which is the true measure of the value of the product. The effort to monetize the app without securing user retention might still work to a certain level in the short run, but it will never bring real continuous growth.
The secret sauce for building lasting user retention is really not a mystery. The most honest and fundamental way to go about it is just by building a solid product that delivers value for the users. Then of course come various tricks around paywalls, A/B testing, sign-up methods, and so on.
These are some of the priceless tips from Andy Carvell, Partner at Phiture, a mobile growth consultancy. Andy is also our special guest for the first episode of Subscription League podcast.
Some of the knowledge shared by Andy Carvell in Subscription League Podcast
Subscription League Episode 1: "All about retention with Andy Carvell" borrows from Andy's expertise as a mobile veteran and his experience at SoundCloud and turns the topic of user retention inside out to give you the secrets you need to know to get users flocking back to your app.
Here's some of the knowledge he shared during the conversation that will inspire you.
On Retention
"Why is retention important: This is really, for me, the measure of the value of the product.[...]you really need to have users coming back over the long term. If they're coming back time and time again, it shows that they're getting some value out of the product. For me, it's a really key measure of product-market fit."
"Things like push notifications, email marketing, mobile Internet messages, gamification, these kinds of things which are great boosters for retention."
On Onboarding
"The classic wisdom is to keep it short, cut out screens, get them through the onboarding as quickly as possible."
"There's also a train of thought and data to back it up that the more that you show interest in the customer earlier on or in the user, you asked them a lot of questions, you get them to actually invest a little bit of themselves into that process, then they get the feeling,[...] that the subsequent experience is going to be more personal and more personalized to them, more tailored, maybe, also fitness, actually."
On Data
"You're going to need to have some basic analytics in there right from the start…there's not really any point in waiting until later to get a good foundation of analytics set up."
"You don't have so much data to play with (when you are early on). But what you can do to bring to the table some data, which is still very valuable, even if not quantitative, and that's user testing, user interviews, getting that qualitative understanding of how users are using your product."
More about Andy Carvell
Andy has over 20 years of experience in the mobile industry. His company Phiture, is a Berlin-based mobile growth consultancy and agency co-founded in 2016 with Moritz Daan with over 110 employees. Phiture consults clients around the globe on mobile growth topics, helping them develop and implement holistic mobile growth strategies.
Prior to Phiture, Andy led the user retention team at SoundCloud in Berlin. Andy published the Mobile Growth Stack in 2015, widely adopted as an essential framework for mobile marketers, which he continues to develop.
Episode Topics at a Glance
Why is retention the key indicator of success for a mobile app?

What working on retention means, and how to do it in the early stages of app development

Andy's top tools to boost retention

Friction or keeping it short for the onboarding process

SoundCloud's famous hard sign-up model - did it work and what's the lesson?

Examples of apps that help users to build a new habit

Analytics Stack
Head over to subscriptionleague.com to access other episodes.
HAPPY LISTENING!