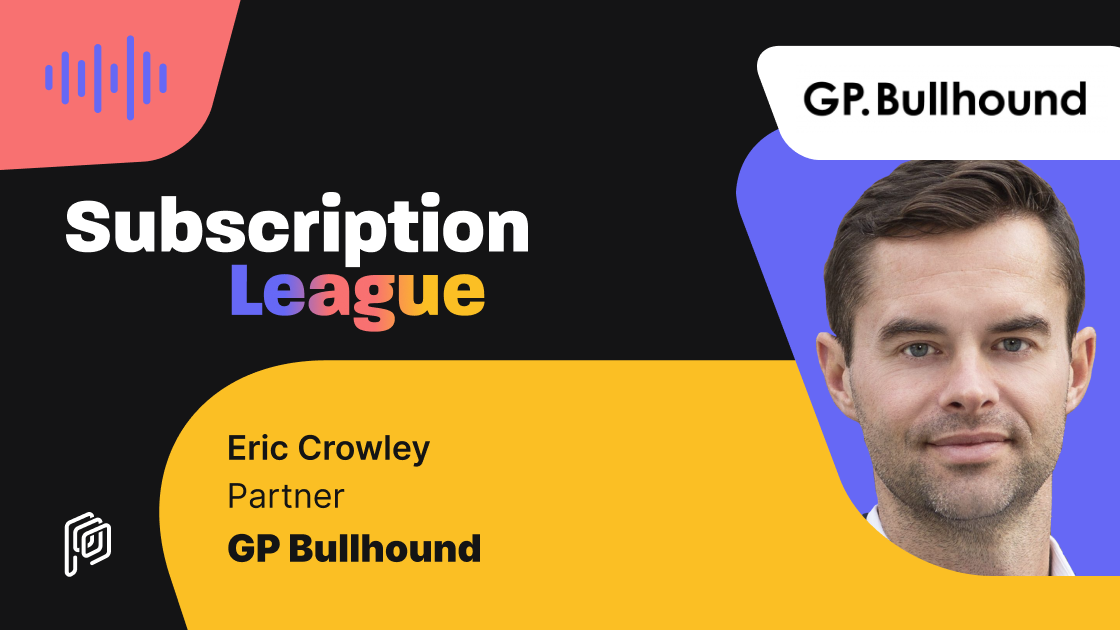 Today there's a lot of doom and gloom about the venture capital funding slowdown and how start-ups need to brace for the impact. Some leading sources hint at the worst possible scenarios for the future of start-ups.
Global venture capital funding is indeed in a downturn this year. For example, there was a 14% fall between April and May 2022. But to everybody's surprise, the golden age is not over yet. Comparing quarter to quarter, Q1 2022 recorded 7 billion higher than Q1 2021. (source: Crunchbase)
So it feels like we're falling off a Cliff, but we have to remember - 2021 was an absolute peak in the VC investment history and that raising capital at any time is challenging, even in the best times.
That said, venture capital investment is still available for the best subscription app companies.
In this episode of Subscription League Podcast, Eric Crowley, partner at GP Bullhound, puts on his hats as an advisor and investor to share his recommendations for subscription app companies on how to build a business that draws investors' maximum attention.
Who is GP Bullhound
GP Bullhound is a leading global investment firm and technology advisory, providing advice and financial capital to some of the most exciting entrepreneurs and founders in the world today. GP Bullhound's goal is to build more Billion Dollar companies through hard work, time, and intelligent strategy. The firm also regularly brings together insights from leading technology entrepreneurs and investors through events and publications.
Main attributes of a successful Consumer Subscription Software: the CSS Flywheel
Like all for-profit businesses, subscription app companies or CSS(Consumer Subscription Software as phrased by GP Bullhound) have a common goal - to scale. Sometimes they share similar contributing factors for success or failure, and sometimes not.
Considering each subscription app has its unique value proposition, target customers, market positioning, and many other business circumstances, it is expected that there is no one-size-fits-all path toward the promised land.
But for investors, there has to be a standard methodology to focus on for evaluating the potential of each CSS business (Learn more in Chapter 4 of Consumer Subscription Software 2022 Annual report by GP. Bullhound.)
In GP Bullhound's terms, 'recurring revenue' is the most all-encompassing and monetizable marker of how much customers love a company's product(s). Then the investment firm proposes 6 components of recurring revenue:
Premium Content,

Proprietary Data,

User Acquisition,

Monetization & Pricing Strategy,

Niche User Base vs. Large TAM,

Churn/Retention.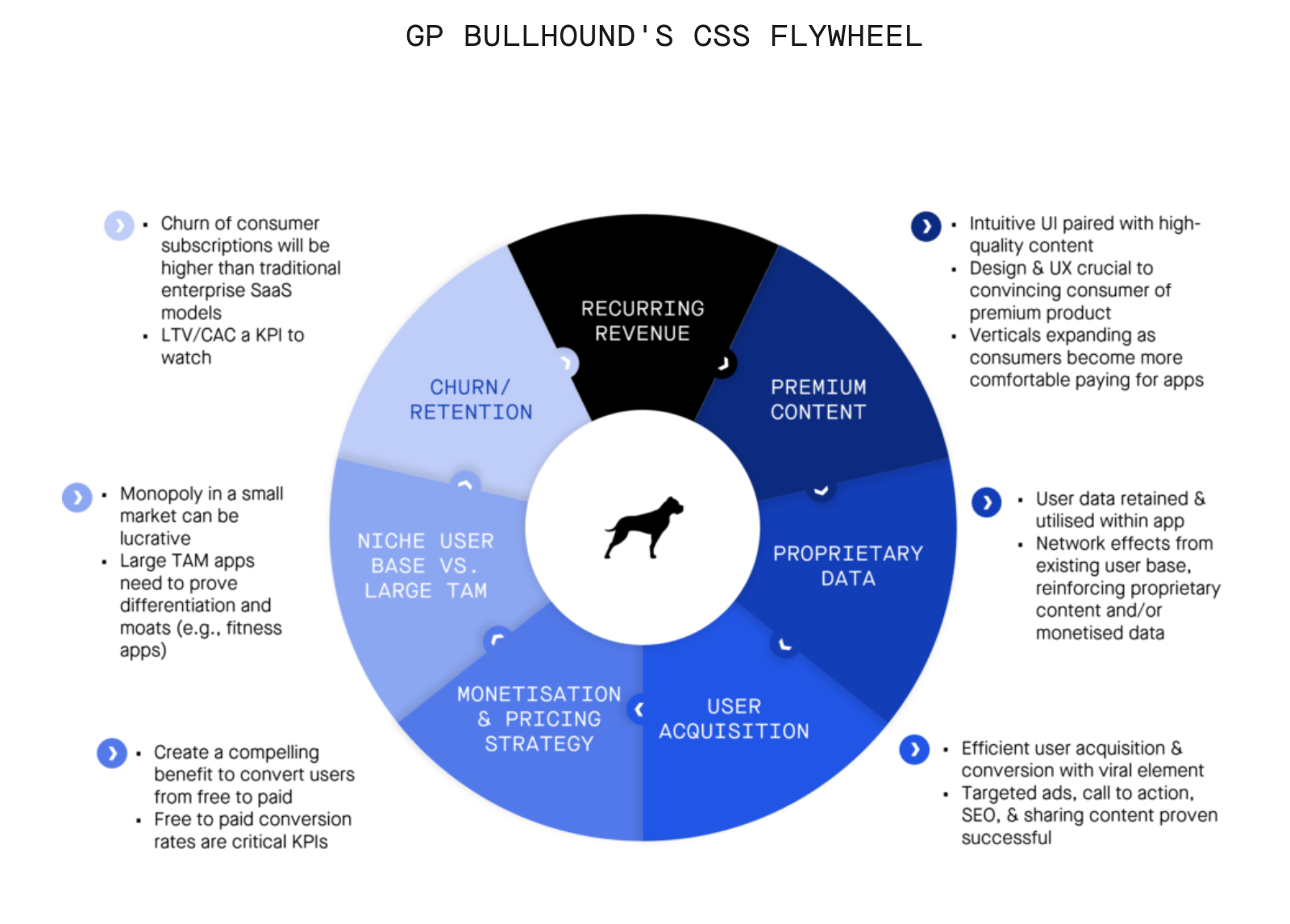 Build your moat
What does GP Bullhound look for when deciding whether or not to invest in a company? As a venture investor, the firm's target is not to invest in a company growing 5%-10% cash flow a year. It hopes to achieve home runs - driven by paradigm-shifting Consumer Subscription Businesses that produce something so unique that it creates a moat that's difficult to copy.
Moats in subscription apps can be different things including the followings
All apps need something unique to justify users paying for them. Netflix, for example, has Netflix-produced shows. That keeps people coming back to the platform. Strava produces fascinating routes that are only available on those platforms.
User data retained and used within the app is something unique to each app. When an app is able to monetize and reinforce content based on its proprietary data, the app can build a moat that's difficult to be replaced by other apps. Reviews on tracking routes only accessible on Strava are a good example.
UI and UX have to be ingrained in all parts of the app
Intuitive and convincing UI and UX must be paired with high-quality content and proprietary data. Apps should be easy to understand and use and look and feel like they're worth money.
Think as a third-party
If you are the founder of your app, your business is your baby—the best baby of all time that you can't take your googly eyes off of. But you need to understand that your customers and investors don't share the same view as yours.
If you are trying to sell your subscription app business or raise funds, you must focus on the investors' attention instead of your own. This means for a business to attract investments, it has to be scalable, has processes and procedures, and that its data has to be organized. It must also be transparent and able to justify its value easily.
Be the king of a smaller niche
Many subscription app providers struggle with the winner-take-all situation where the few big players at the top get so much more than the rest. There are champions in each app category, whether streaming, social media, or digital learning, and all those businesses effectively target a unique demographic and a specific market segment.
A great thing about CSS is that the size of the consumer base across the world is astronomical. A single niche can account for 10 million users, each of whom, if subscribed to a $30 plan, bring a phenomenal growth opportunity. If your app succeeds in finding a unique niche and value proposition, you will have that growth potential to put you on the track to becoming the king of your niche.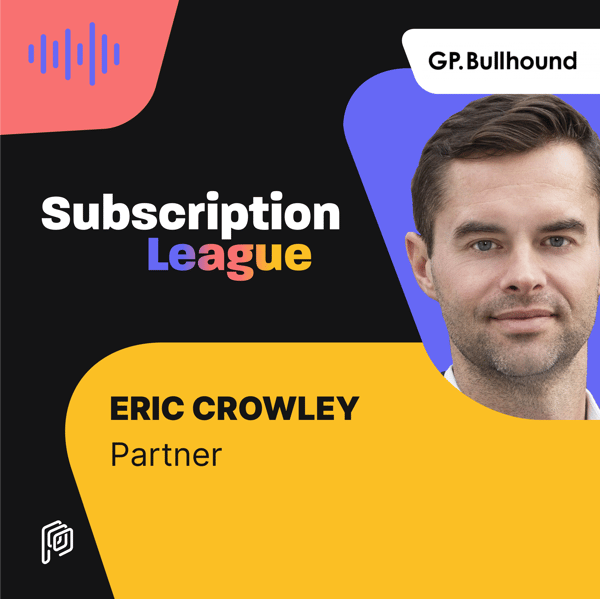 How to buy an app: a comprehensive guide
Whether you're new to the mobile app business or looking to expand your portfolio, acquiring existing apps can be a shortcut to launching a successful app. Check out our comprehensive guide, "Buying an App - A Guide to Acquiring a Mobile App Business," where we cover essential topics such as pricing considerations, choosing the right app category, understanding cost factors, different approaches to app acquisition, investment strategies, common pitfalls to avoid, and the growing trend of app subscriptions. This guide will provide you with valuable insights and tips for successfully acquiring and monetizing mobile apps.



Episode 9 Sneak Peek
On recurring revenue
"We decided that recurring revenue was the easiest thing to measure. It's monetizable. It's very different from a user base or engagement. It's truly a measure of how much people love your product because they continue to pay for it."
On what GP Bullhound's investment target
"We are not investing in lifestyle businesses that can grow and produce 5%-10 % cash flow a year. We're looking for home runs. That is what we hope for."
On UI and UX
"People have plenty of choices, but they only review the ones they truly love. So you have to make a product that is easy to understand, intuitive, and feels like a premium experience to justify a subscription."
On creating a moat
"All businesses need a moat. If you're McDonald's, you need a moat which could be your location, could be your product, or your brand. All businesses need one. In CSS, because you're delivering a product effectively, a piece of data or a service, it's software. It's effectively infinitely scalable. You have to have something that's unique to you to justify someone paying for it."
About finding the niche
"So that's what gets me really excited about this space is you can build phenomenal businesses for the users you're passionate about. You don't care about advertising revenue, or marketing, or views. You care about providing a great service to great users. You can have businesses that exist even in what looks like very competitive categories."
More about Eric Crowley
Eric Crowley is a Partner at GP Bullhound, focusing primarily on M&A, Capital Raises, and Advisory transactions with expertise in consumer subscription software, tech-enabled agencies and ad-tech. Over his career, he has completed transactions totaling over $3 billion in enterprise value.
Prior to GP Bullhound, Eric served as an executive at a software start-up where he focused on financial management and driving growth. In addition, Eric worked at Lazard and Antares Capital focusing on middle market transactions.
In addition to his CPA, Eric has an MBA from the University of Chicago and a B.S. degree from Xavier University.

Episode Topics at a Glance
Consumer Subscription Flywheel

What GP Bullhound looks for in a company

UX and UK

The role of premium content and proprietary data

Success examples

How to be the king of a niche

GP Bullhound's events
How to listen to Subscription League
Go to Subscriptionleague.com or subscribe to our podcast on Apple Podcasts, Google Podcasts, Spotify, Podcast Addict, Amazon Music, or wherever you listen to your podcasts.
HAPPY LISTENING!
---
Previous episodes:
#1: Phiture - All about Retention with Andy Carvell
#2: Babbel Live - How to create a success in a crowded market with Belen Caeiro
#3: Mojo - Strategies you should focus on for a successful subscription business with Jean Patry
#4: The Guardian - Growing the user base The Guardian way - with Jesse Wilkins
#5: Blinkist - Using transparency to increase your conversion rate with Eveline Moczko
#6: Rootd - How to bootstrap #1 health and fitness app with Ania Wysocka
#7: Luni - Subscription Marketing 101: tips to drive acquisition and retention with Adrien Miniatti
#8: Uptime - How to build a successful user-first app strategy with Léa Samrani