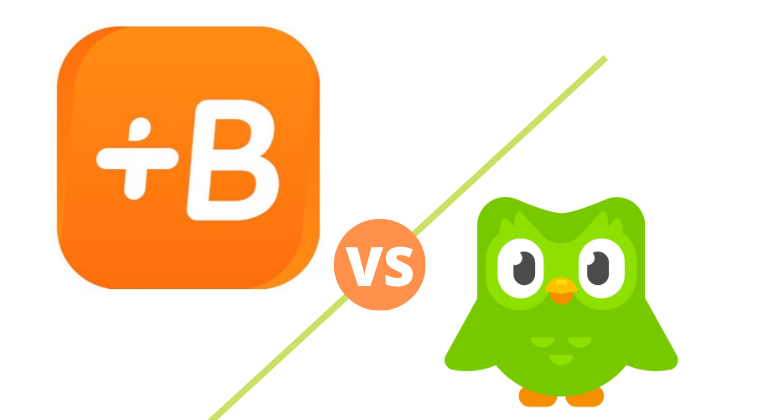 2021 is the year of EdTech. Two leading EdTech companies (Babbel and Duolingo) were seeking to become publicly traded companies.
Babbel is headquartered in Berlin with an office in New York City and Duolingo is a US company based in Pittsburgh. Both companies are providing language-learning services with digital platforms, are using Subscription Business Models, and are among the 50 most successful examples of Apps with In-App Purchases.
Babbel and Duolingo are unicorns
We've done all the hard work of reading one thousand pages released by Babbel and Duolingo during their IPO processes:
• Babbel files are available here
• Duolingo documents are available here
Duolingo made its market debut on July 28 on the Nasdaq (ticker symbol "DUOL") and its market capitalization is circa €6 billion.
Babbel planned an IPO on the Frankfurt Stock Exchange in September 2021. The company targeted a market capitalization in the €1.3-1.6 billion range. But due to unfavorable market conditions, the IPO is now on hold.
Babbel and Duolingo in a nutshell
Let's start with a snapshot of the two companies.
Babbel is a pure Subscription Business-to-Consumer company with a very strong growth in the USA (from less than 20% in 2018 to 35% in 2021).
Duolingo has a diversified stream of revenues with a strong advertising business (due to its massive 38 million users base) and an emergent line of business which is on-demand assessments of English proficiency (9% of H1 2021 revenues).
Table 1: Overview of Babbel and Duolingo
| | | |
| --- | --- | --- |
| | Babbel | Duolingo |
| Founded | 2007 | 2011 |
| Headquarters | Berlin, Germany | Pittsburgh, Pennsylvania |
| Employees | 610 | 400 |
| Paid Subscribers | 2.5 million | 1.9 million |
| Sales Revenues 2021E | €175 million | €200 million |
| % United States of America | 35% | 44% |
| % Subscription B2C | 98% | 65% |
The main difference between the two companies is that Duolingo is embracing the freemium business model as Babbel turned away from the Freemium model twelve years ago!
Babbel explained its choice of being a Premium company in 2018 on its magazine: Why Pay For Babbel — And Why 'Free' Apps Cost More Than You Think.
Therefore, the company is not communicating traditional metrics used by freemium companies such as Monthly Active Users (MAUs) and Take-up rate (paid subscribers/MAUs).
Duolingo is monitoring the Take-up rate as is growing to reach 5.1% in Q2 2021. On CNBC, the CEO of Duolingo reveals that his long-run target is 10%.
Table 2: Key monetization metrics of Babbel and Duolingo
| | | |
| --- | --- | --- |
| | Babbel | Duolingo |
| Model | Premium | Freemium |
| Average Monthly Revenue per Subscriber | €5.7 | €8.4 |
| Paid Subscribers/Monthy Active Users | not applicable | 5.1% (Q2 '21) |
| Yearly Plan/Paid Subscribers | 30% | 71% |
| Renewal rate of Yearly Plans | 56% | 40% |
Another key difference between the two companies is the weight of Yearly plans among their businesses: 30% for Babbel and 70% for Duolingo. Further, we will detail the sales mix of Duolingo. But the renewal rate of Babbel is greater according to figures released by the two companies (56% vs 40%).
---
Learn more about your subscribers and their preferences with our App Revenue Growth testing tool.
---
5 takeaways from Babbel
We have identified 5 takeaways to keep in mind after reading the 344-page Prospectus for IPO offering.
The geographical sales mix is well balanced between German-speaking territories (DACH, 26% in 2020), Rest of Europe (27%), USA (32%) and Rest of World (15%).

Web operations are very strong. In the fiscal year ended December 31, 2020, 62% of purchases came via the web site and the remainder via the app.

As the US segment is a key priority, Babbel is investing more money per US subscriber than per European subscriber due to the original lack of brand awareness in the USA. If brand awareness is already strong, then the cost per order will be small in comparison with the average revenue per subscriber (because brand advertising expenditures are fixed costs). In other words, the margin is stronger in Germany today than in the United States of America because of the discrepancy between the brand awarenesses.

Babbel is a price-making company thanks to its strong brand and premium experience. It has demonstrated a track record of price increases: +12% per year for monthly plans and +4% per year for yearly plans.

The company has a data DNA with proprietary tools, data lake and data-driven marketing culture. For example, 35% of employees are using Amplitude on a monthly basis.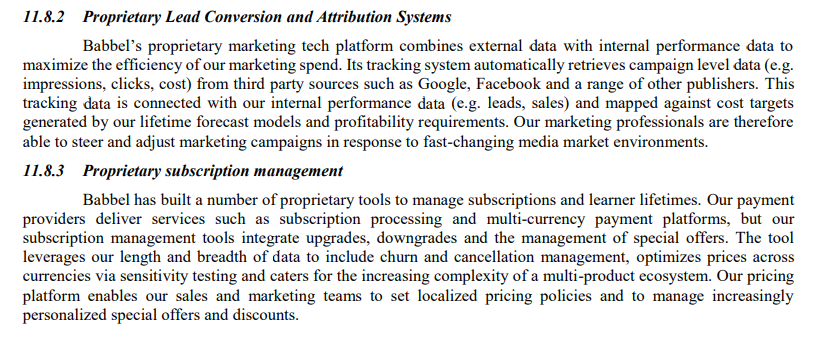 5 takeaways from Duolingo
Please see below 5 takeaways curated by the Purchasely team from Duolingo Q2 2021 presentation and the 200-page IPO prospectus.
The subscriber base has doubled since the pandemic (1.9 million in Q2 2021 vs 0.9 million at YE 2021).

The renewal rate of monthly subscribers after 12 months is very low (9% vs 40% for yearly subscribers).

The LTV of yearly subscribers is twice the LTV of monthly subscribers. Therefore, the strategy of Duolingo is to increase the weight of the yearly plans among its subscriber bases.

The company is running 500 A/B tests per quarter. For an in-depth analysis of Duolingo product strategy, you may read this long article here on LinkedIn or read this deep dive "Using Duolingo For 60 Days" written by Alexandre Dewez from Eurazeo.

Through this ambitious A/B testing plan, Duolingo

has increased the fraction of learners who came back one day after starting

Duolingo from 12% when the product first launched in 2012, to over 40% today.
---
Purchasely and Education apps
Purchasely is already cooperating with apps that aims to transform the education and learning experience and we would be happy to discuss about your subscription initiatives and projects if you are working in the EdTech industry.
Please see below one of the 20 education app paywalls deployed by Nomad Education, a french leading EdTech company. Founded 10 years ago by Caroline Maitrot and François Firmin, Nomad Education owns and operates today 5 apps, used by 1.5 million users in France and French speaking countries in Africa.