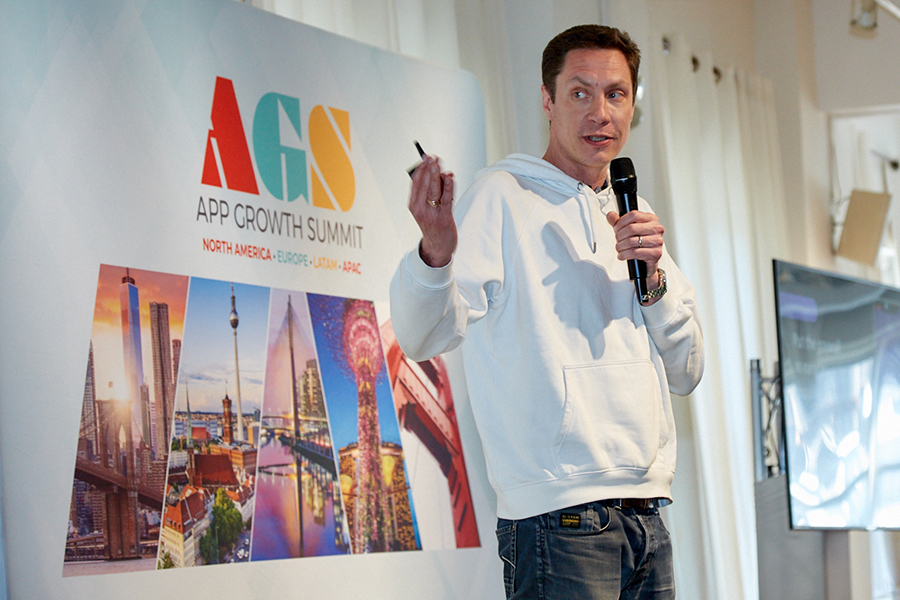 As a lead sponsor of the App Growth Summit NYC 2023, attending the event was a fantastic experience for us. Purchasely's booth was a bustling hub throughout the day, with a steady stream of visits from solution providers and big and small mobile apps. It was an excellent opportunity for us to network and connect with a diverse range of industry professionals.
Read on for our key takeaways from AGS NYC 2023 and the recap of the event's only session covering full-funnel churn mitigation, retention, and paywall optimization.
Key takeaways
The event offered valuable insights on how to achieve full-funnel growth and maintain users over the long haul.
In general, the main topics discussed were user acquisition, onboarding, customer insights, growth strategies, and retention optimization. As a provider of world-class technology for mobile app monetization and growth maximization, we were right in our element!
Some of the sessions we were delighted to participate in were:
Designing a Mobile Onboarding Experience That Delivers (Presented by Ken Vermeille, CEO of Vermillion Sky)

Start with The Customer and Win Loyalty for Life (Presented by Dan Sterling, Senior Director of Sales at Optimove)

Keeping it Going and Growing:

Ask-Me-Anything Session with App Growth Experts
The App Growth Summit NYC 2023 was truly a win-win event where we made a lot of new connections and gained valuable insights.
We look forward to coming back to AGS, which will soon take place in Berlin on 19-20 April 2023.
Learn more about our next destination AGS Berlin 2023 and schedule a chat with our team here.
In-App Paywall Optimization: Advanced Tactics and Examples - Nicolas Tissier (Purchasely's CEO)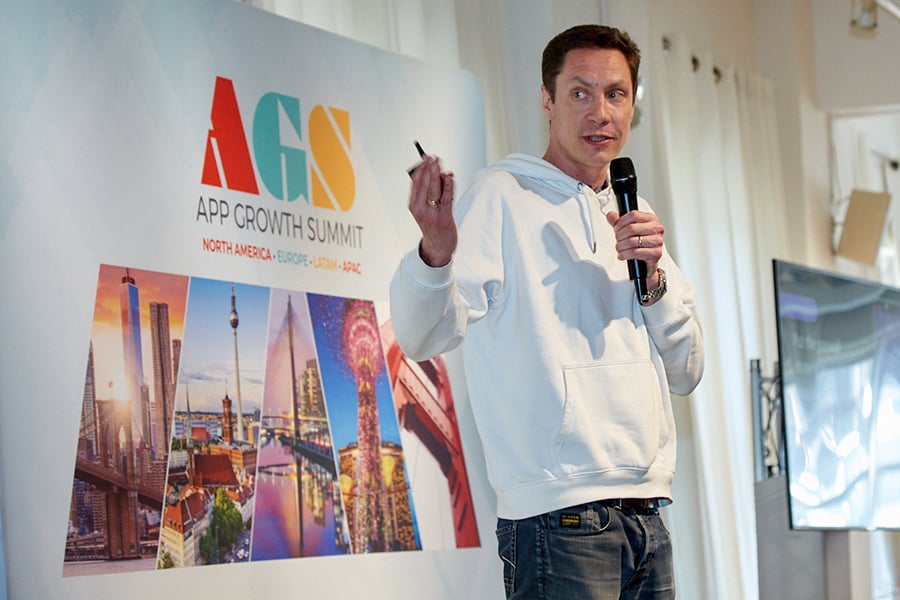 The highlight of the event for Purchasely was Nicolas Tissier's session on in-app paywall optimization.
As the CEO of Purchasely, Nicolas is an expert in driving app revenue through paywall optimization. His session, "In-App Paywall Optimization: Advanced Tactics and Examples" provided attendees with valuable insights and best practices for maximizing retention and minimizing churn.
Nicolas began by acknowledging the universal challenge of boosting an app's revenue - the issue of churn throughout the subscriber journey. He then continued to highlight each stage of the app user journey, presenting some impressive statistics about the specific pain points and benchmarks for each stage, as well as some noteworthy best practices.
To illustrate his points, he provided several examples of paywalls from a variety of apps, including some from Purchasely's customers including Kidly, Just a baby, Kidslox, WeFast, and more.
Exploring App Growth Pain Points: Statistics Shared During the Session
80% of DAU are lost during the first 3 days
80% of the subscribers subscribe on the first day
68% of users will close the first paywall in less than 10 seconds
25 % of users uninstall an app after just one attempt to use it
only 15% of users start free-trial (in the case of top-performing apps)
only 2-4% of users install an app stay until day 30
1/3 of users cancel the free trial within the 1st hour
60% of the retention drop comes from the free trial


Full session slides
Did you miss Nicolas's session as AGS NYC 2023? or do you need an In-App Paywall Optimization handbook for yourself and your team?
Download the session slides to learn more about
✔️ The pain point: churns throughout the subscriber journey
✔️ Solution: advanced tactics to minimize churn and maximize retention
✔️ Examples: retention maximization best practices from Purchasely customers and more