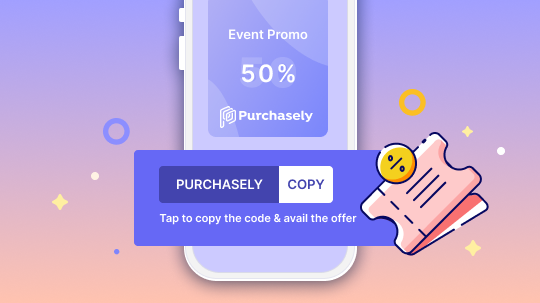 Apple now enables personalized promo codes. Subscription apps may embrace Influencer Marketing to acquire subscribers.
Announced during WWDC 2020, included in iOS 14 SDK but only made available 6 months later the offer codes feature was a great breakthrough.
The ability to restrict codes to either new subscribers, active or lapsed was ideal to target specific audiences and craft offers for specific purposes (convert, retain, win-back).
2 limitations curbed the massive adoption of that feature by app makers:
codes couldn't be personalized

a code could only be used once
First not being able to personalize a code made it hard to remember and impossible to distribute to Android users as you couldn't match their codes.
Then the fact that a code could only be used once made the distribution complicated as you would need to print flyers or send emails with specific codes for each.
We pointed that out in our very first article released 14 months ago and filed a feedback report and we are glad to announce the wait is O.V.E.R.
What's new?
With "Custom codes", Apple allows you to generate a code that can be both personalized (like BLACKFRIDAY) and usable multiple times (up to 25 000 for a single code but the same code can be used multiple times in the same campaign up to 150 000 codes generated by quarter).
What does it change?
Physical retail or events
You can finally create codes working both on the App Store and Google Play Store that you can distribute widely and event print.
This will be great to offer a promotion code inside a device purchased by your customer, on a ticket to an event…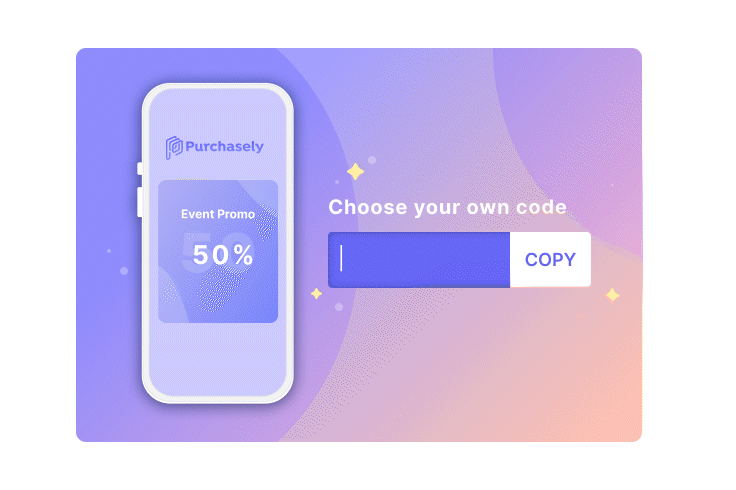 Automated marketing
You could use these codes in your mailing/push campaigns to upgrade or retain customers.
Even if Subscription Offers were meant to do this, the implementation makes it trickier. As these codes can be restrained to existing or lapsed subscribers they cannot be used by anyone.
Third-party partnerships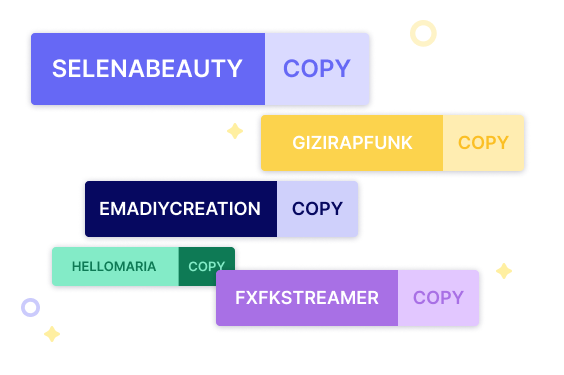 Most importantly this will unlock a whole part of influencer marketing by
letting influencers distribute generic codes that will work both on Apple and Google;
allow the App Editors to follow their influencers' campaigns and impact on In-App revenues.
This is maybe the only reliable attribution system you will find on the App Store.
How to set up your campaign?
First, you need to create an offer code. You can set the audience eligibility (new existing and/or expired subscribers).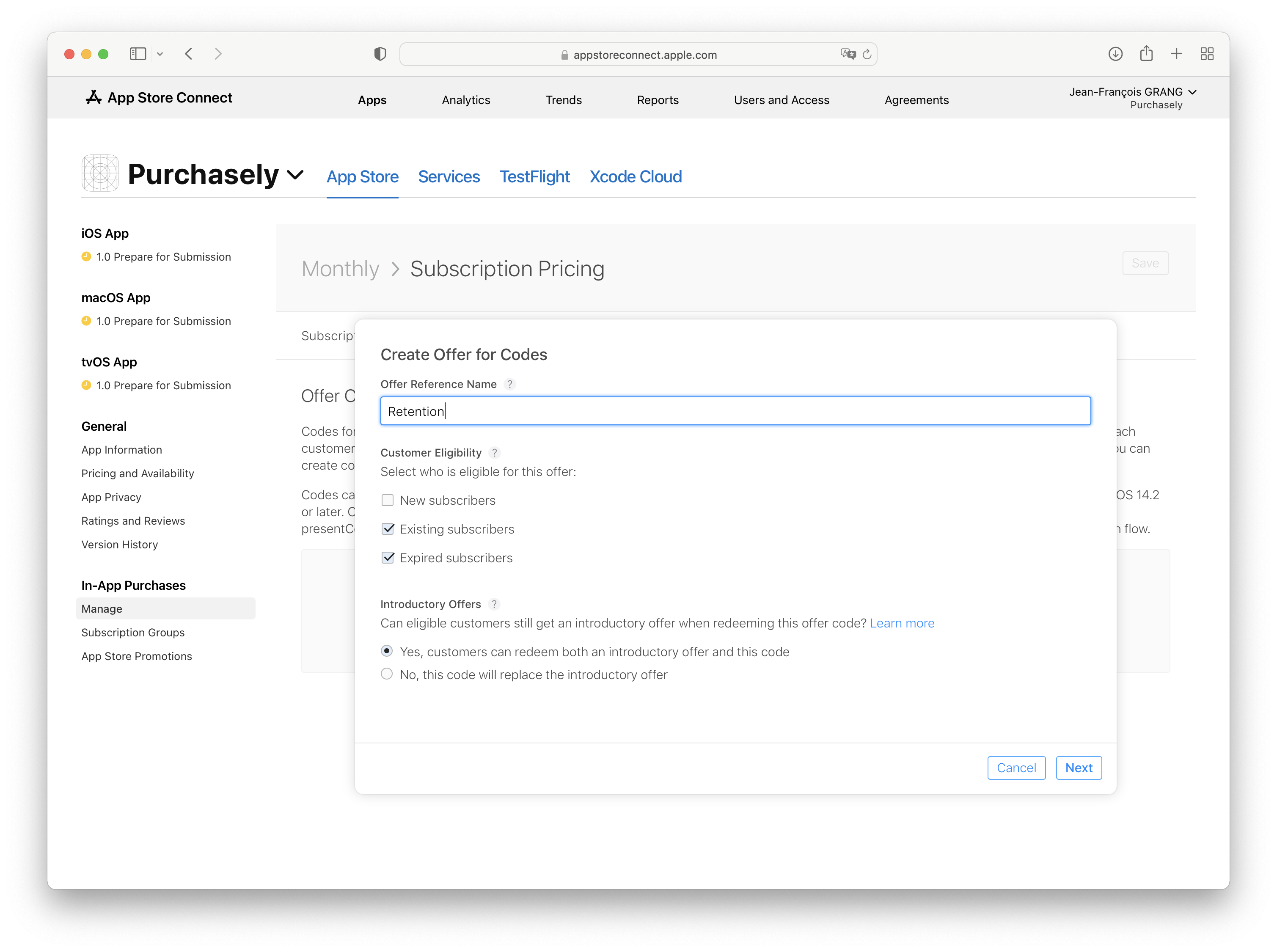 Then choose the discount you want to offer.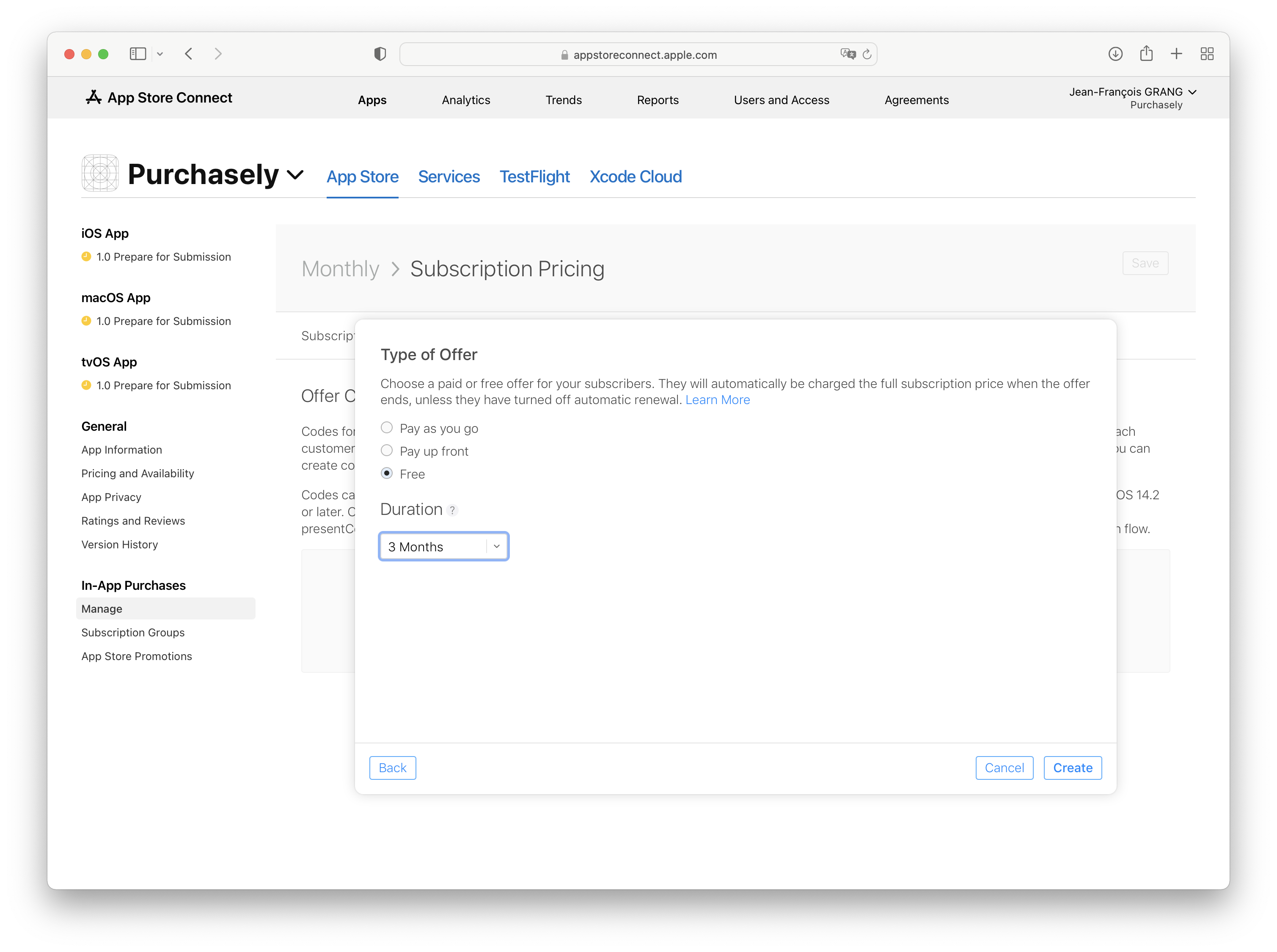 Finally, you can add a custom code, set its name, redemption limit, and expiration date.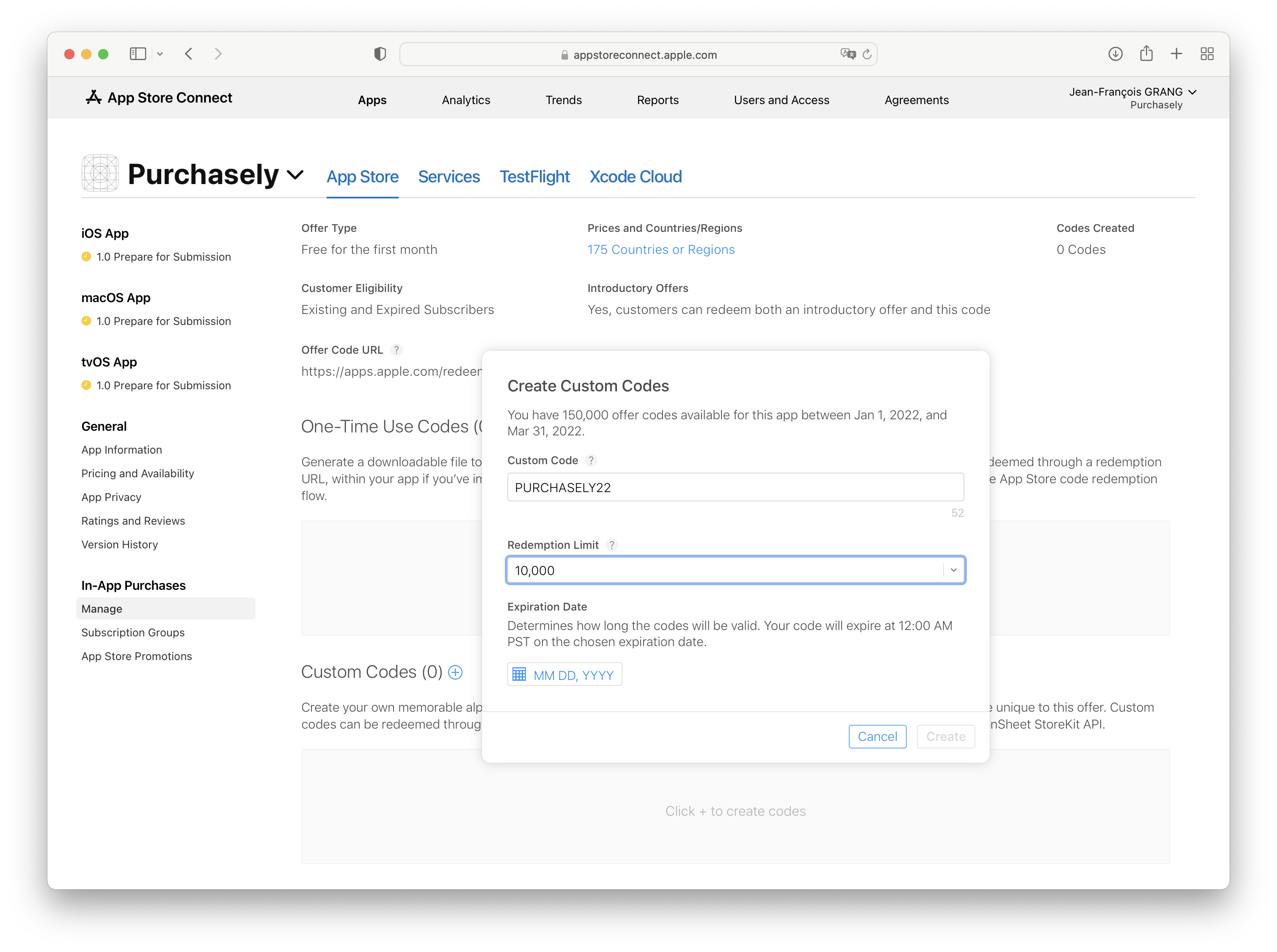 Some details you need to know?
Here are some things you want to know before using it:
You won't be able to know the code used by a user from the S2S notifications. Apple will only provide the offer name and not the code used so if you want to use it for attribution, consider making several offers, one per influencer.
These offers are limited to 10 by SKU (In-App product)
Don't generate too many codes directly because you only get 150 000 per quarter. So you might want to create an offer and add a custom code with only 1000 instead of preempting more that might never be used.
You can use this code with a direct deep link to the store and generate a QRCode for your print campaigns but there is no way to autofill the redemptionSheet in your own App.
If you are offering a code to existing subscribers in the same subscription group, it will follow the same logic as upsell/cross-sell. If the product price is lower or the same as the subscribers' current product, the code will be applied at the end of the period. If the code is used to upsell a user the code is used directly and the user gets a proportional refund for the previous product.
You cannot redeem a code to a lower level product and that would produce a down-sell.
If you redeem a code to subscribe a product that has an intro / free trial the intro / free period will start, then the offer code period and finally the regular price.
If an offer code is redeemed on a family shared product, everyone will benefit from it.
What do you need to implement?
If you use Purchasely we handle everything for you. We already can activate a "Promo code?" button on your paywalls and we will send you the campaign used directly in the WebHook events.
So you can start enjoying it today.