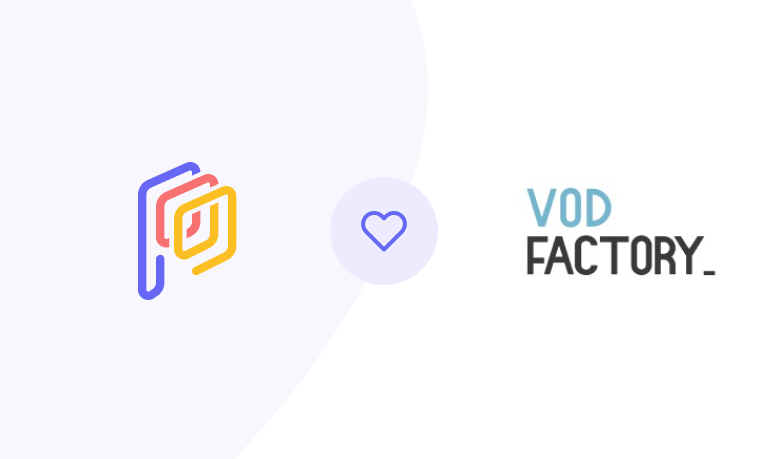 VOD Factory, the French leader in the creation of VOD platforms, has partnered with Purchasely to deploy 6 subscription video services on mobile. The Purchasely platform enables VOD Factory to accelerate subscription via applications for its customers such as BrutX, Benshi, Le Tigre Yoga Play, and for services published or co-published by VOD Factory, such as Shadowz, The Pit and QueerScreen.


Video streaming applications: a fast growing market in volume and value
According to App Annie's State of Mobile 2021 report, global usage of video streaming apps has reached nearly 1,000 billion hours in 2020, a 40% increase vs. 2019.

In France, each of the top 5 video apps is used 5 to 13 hours per average monthly user, which testifies to the growing appetite of the French for video consumption on mobile devices.
Quarterly evolution of video consumption duration (World, 2019-2020)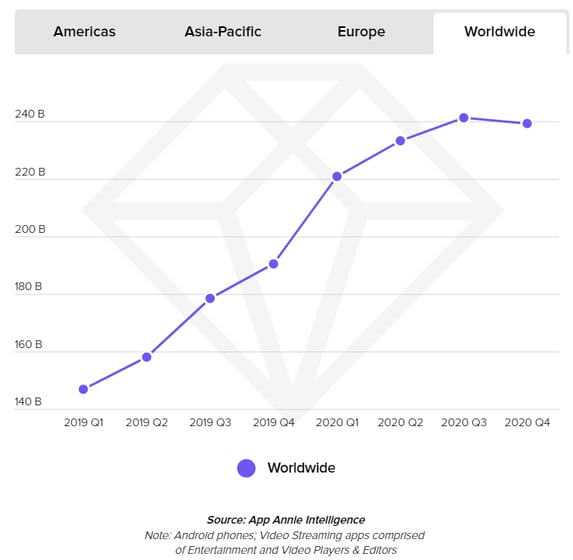 This increase in mobile consumption of video content is accompanied by the inexorable rise of subscription business models.
According to Sensor Tower, revenues of the top 30 streaming apps in the U.S. are increasing by 48% increase in Q1 2021 vs. Q1 2020. The market share of Apple is 70% of consumer spending ($600 million).
Quarterly evolution of consumer spending on video apps (United States, 2018-2021)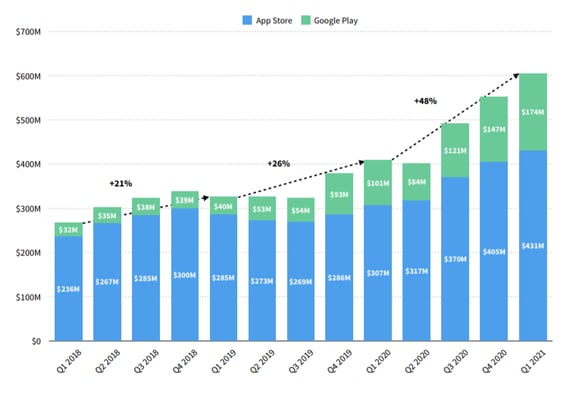 VOD Factory, the French video-on-demand specialist
Since 2013, VOD Factory supports its clients in the creation of VOD and SVOD platforms, from conception to sales and marketing.
VOD Factory offers a SaaS white label VOD solution that allows any content owner to easily create their VOD service. The back-office, accessible in the cloud, allows publishers to:
exploit their video catalogs according to different business models (advertising, pay-per-view or subscription),

animate and customize their platform thanks to a large choice of templates that can be operated independently,

operate all the metadata associated with the content (casting, visuals, synopsis, classification),

control all distribution channels from a single access point: desktop, mobile applications, connected TV applications, and also Orange TV, Amazon Prime Video or Molotov.
The company also publishes its own BtoC video services in many thematic genres such as documentaries with the Spicee brand, LGBTQI+ content with QueerScreen (launched in 2019 in partnership with Optimale), theater with Cyrano (launched in 2021 with Théâtral Magazine) or genre cinema with Shadowz (launched in March 2020).
The last service co-published by VOD Factory was launched in October 2021: The Pit, aimed at Rock and Metal fans.
VOD Factory accelerates on mobile with Purchasely
Until the end of 2020, VOD Factory did not offer In-App Purchases within its mobile applications. Two major obstacles were identified at the time by the company's executives:
the technological barrier to entry for connecting to the various stores and using the data made available by Apple & Google;

the historical 30% commission of the two main application stores.
However, VOD Factory noticed the importance of mobile in its web orders with 60 to 80% of purchases made on a mobile device.

The lowering of the commission to 15% by Apple & Google for applications with business volumes under a million dollars was a first element that makes VOD Factory reconsider In-App Purchases.
A second trigger was the meeting with Purchasely in the context of the rapid launch of Brut's SVOD offer - BrutX in April 2021 (new series, original documentaries, 1000 films)
The Purchasely solution has enabled BrutX and VOD Factory to achieve a successful launch and meet the expected time-to-market through the deployment and operation of the 3 pillars of the Purchasely platform: User Journey Optimizer, Subscriber Data Hub, and Transaction Processor.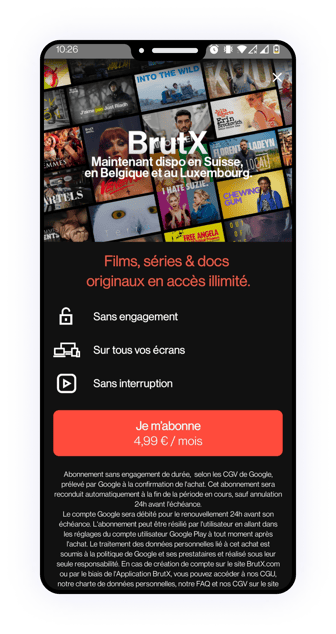 Based on this success and the ease of use of the Purchasely interface, VOD Factory was able to fastly deploy the subscription in the mobile applications of 5 new SVOD services in a wide variety of fields.
Benshi, independent movies for children
The Pit,films, documentaries and concerts around the rock and metal universe
QueerScreen, LGBTQI+ contents
Shadowz, SVOD platform dedicated to genre cinema (horror, science fiction, thriller)
Le Tigre Yoga Play

, yoga and meditation classes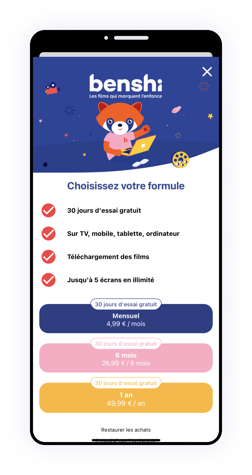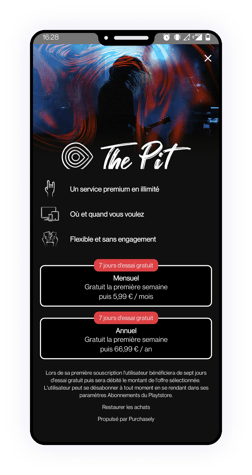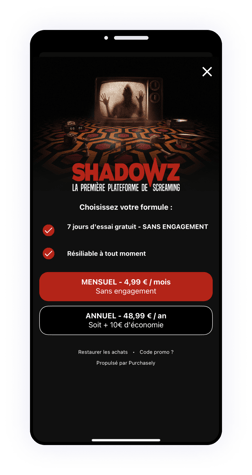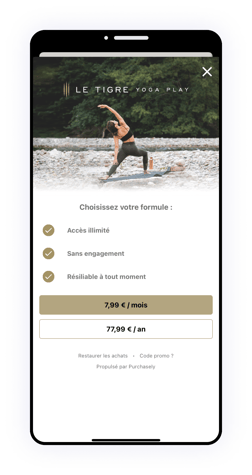 Julien Vin-Ramarony, CEO of VOD Factory says:
" With several tens of thousands of subscribers, VOD Factory is a major player in SVOD in France. Purchasely's User Journey Optimizer saves us precious time in proposing high-impact Offer Presentation Pages within the various services we publish ourselves and those of our customers. We will release other applications with Purchasely-powered subscriptions, including Sailorz, a competitive sailing content offering. The versatility of the Transaction Processor allows us to take an industrial approach to In-App Subscription and to better satisfy our customers. "
Nicolas Tissier, CEO of Purchasely highlights:
" We are excited about the partnership with VOD Factory, which fulfills our mission to help publishers of all sizes and niches offer subscription services beyond the market standard. Children's content, music entertainment, genre movies and fitness activities are all categories of applications where the subscription model can meet the demand of communities gathered by the same interests. Our unique ability to build subscription journeys on mobile and TV with the same solution makes Purchasely a key player for video streaming apps."