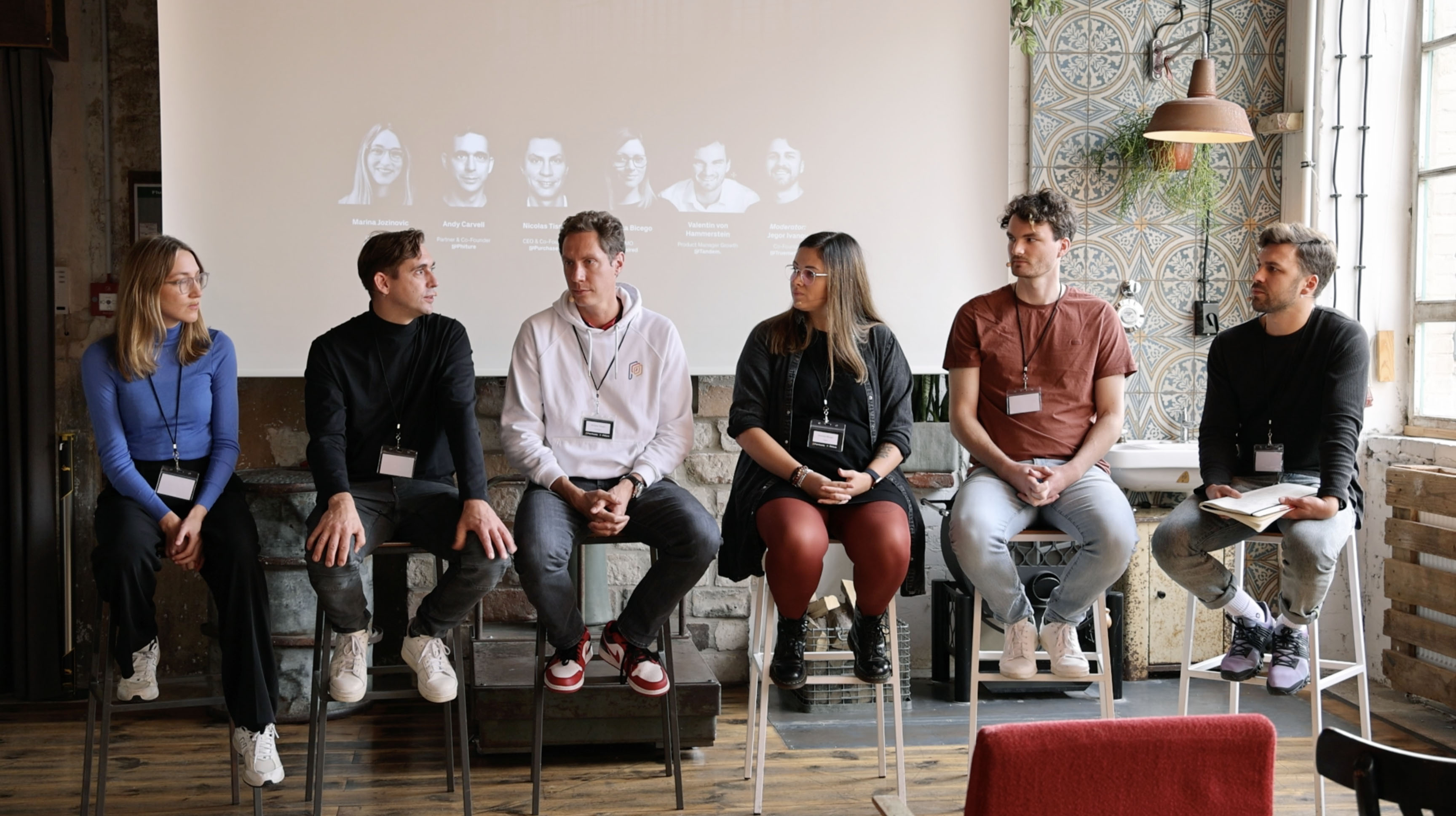 On October 5, 2022, in Berlin, Purchasely and Phiture co-hosted a roundtable with c-level executives and strategic members of leading mobile app companies to discuss Subscription and Dynamic Paywall Optimization. We welcomed 50 participants from app companies across diverse categories who filled the room with enthusiasm and ideas.
Summary
Overview
The event started with a delightful Italian breakfast, and the time seemed to go too fast for everyone who stayed throughout the 75-minute roundtable, Q&A, and networking session and until a little over the official schedule.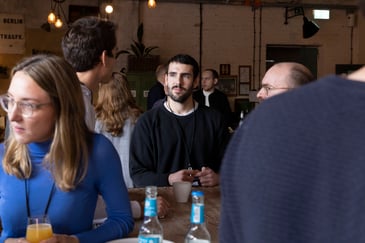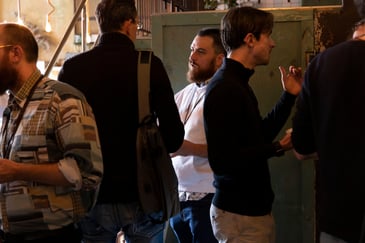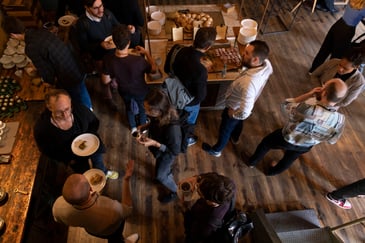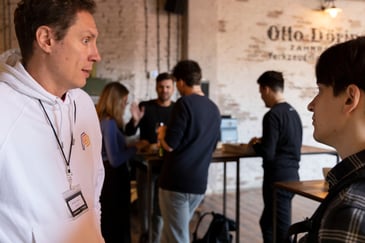 The moderator, Jegor Ivanov- Co-founder at truemetrics, led the discussion with some of the most relevant questions:
Should freemium exist?

How to retain users through setup, the aha moment, and building habits?

If businesses are meant to last, what should be the extent and focus of subscription optimization beyond improving conversion?

Painpoints experienced when testing In-App Purchases without using a dynamic optimization tool?

How has Purchasely been helping the Clay app's growth process?
Along the way of answering these questions, the 5 panelists shared their hard-earned optimization tips covering the following topics.
Paid subscription vs. free access forever

Showing paywalls as early as possible

Building the aha moment

Role of transparency in improving conversion and retention

There is no golden rule that serves all

A/B testing - what to test, roadblocks, and opportunities
Read on to find out more about what was shared during the discussion.
Participants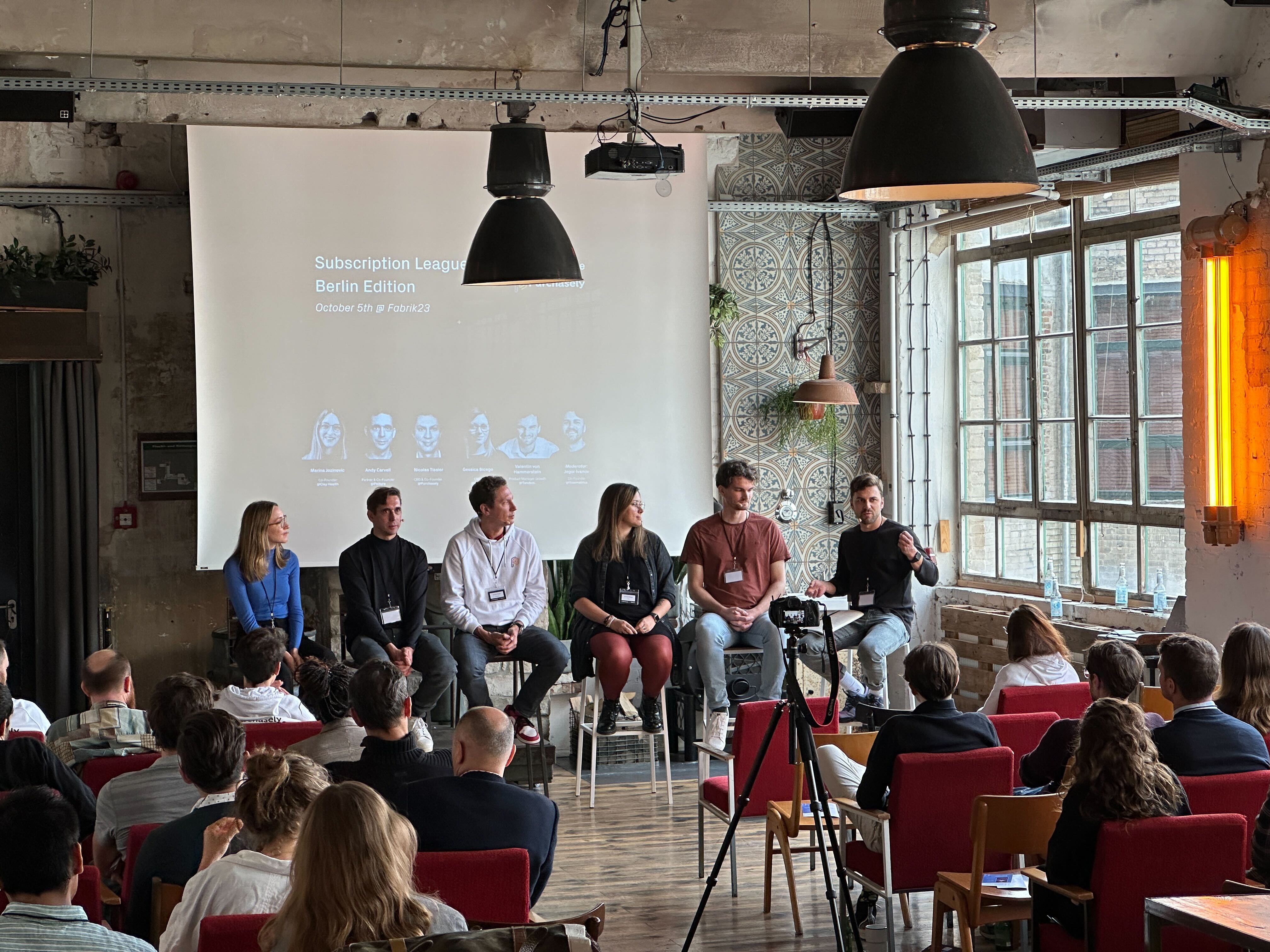 In the picture, from left to right, are:
Key takeaways organized by topics
Mobile app users are increasingly calling for high-quality, transparent, reliable, and gratifying subscriber experience. While marketers and product experts have been seeking competition-beating growth strategies, technological developments in the In-App Subscription area over the past several years, in particular, paywall optimization tools such as Purchasely, have led apps to reconsider the scope of subscription optimization, what and how to optimize, and how these optimizations change the way apps operate and grow.
Now that we have the much-sought technology and learned from our own and others' experiences, how should we reproject and revamp our ways to maximize subscriber conversion and retention? Several key topics emerged over the course of the roundtable.
3-minute teaser - Subscription League Berlin Edition 2022
Topic 1. Paid subscription vs. free access forever
Andy: "What I would say is that it's really tough to get people to pay later. Once you've given them access to the free version. We definitely see in the market folks who used to have a very sort of freemium model where you could use the app more or less forever for free. They realized that they couldn't monetize and then sort of thought about the funnel differently. They accept that some folks will always stay on the free tier and maybe monetize them with ads instead. I think in that situation if you're able to monetize on subscription for the ones you can convert and add to the ones that you can't, then pretty much any category could work with freemium."
Nicolas: "​​ Everybody is asking this question - "should I go freemium or not?" My answer is, "are you trying to build a community? do you have some kind of a component that is vital for the product?" If it's not the case, you should give it a try with some kind of hard paywall and with a free trial instead because, with a free trial, the users will actually see the experience."
Gessica: "People that don't pay don't really see the value. So it's hard to get them to use the app every day and see exactly what it is about. So that's why also the retention rate is so much slower for the people that are on the freemium side."
Topic 2. Showing paywalls as early as possible
Nicolas: "When you have a freemium experience, the users will experiment with the worst part of your product for free, and it's very difficult to convince people to subscribe to your service when with some kind of subpar experience where you cannot really show the real value they will get in exchange for the money. You have a few days, not weeks, to convince them of the value of the product."
Nicolas: "When I speak about showing the paywall early on in the user experience, it's more to set the expectations for users to be prepared, at some point to hit the paywall and that's not an issue."
Marina speaks about onboarding -
Getting users on board with the app's value from the start
Marina: "We figured out that the attention span of users is so short, and you have to nail it in your onboarding flow to convince users of your value. And if you don't do this immediately in the first steps, you're losing them later on. I think this kind of immediate support '"I want an immediate solution" is something that comes in with Gen Z and the new generation growing up. So it kind of makes sense also to give them this immediate paywall and an immediate chance to get into a free trial because that's how you leverage this pain point best at the beginning."
Topic 3. Building the aha moment
Gessica talks about cross-functionality -
Bringing marketing & product teams together
Gessica: "I think that moment actually happened between the first week of experience, but definitely not before they are shown with the paywall."
Marina: "I think the aha moment comes a lot with the attention that you can build with a personalized onboarding experience. Everybody should understand what kind of user persona you have and try to build an onboarding process for each user Persona."
Andy: "If you are not sure about these user personas, talk to your users. Run some user tests. You'll be surprised how many users are willing to talk to you if you actually reach out to them. Ask the users in the very first session what they are here for, and then you can start to customize the rest of the onboarding, the first paywall that they see, which should be based on the use case they are trying to solve."
Topic 4. Role of transparency in improving conversion and retention
Nicolas talks about transparency -
The key to improving conversion and retention
Nicolas: "Trust is fully necessary to be able to convert and retain people. Maybe if you are misleading them you will be able to convert them by accident, but you can be sure that they're not going to stay inside of your product. You're not going to be able to return them. I would strongly advise being as transparent as possible. Explaining the value, customizing the experience, and setting the expectation by being transparent is very important."
Marina: "I think with the UI it's really important to nail like. It has to be kind of salesy enough with flashy colors, and you have to nail the CTA. But at the same time, you have to build trust. So how do you do that? Less text is not necessarily better because you want to convince users with trust. It can sometimes be only a footnote that changes everything, for example, where you write like, okay, 95% of users are happier by using our app, or you add some additional information that creates Trust."
Gessia: "(At Blinkist) we did some research and came up with a proposal of a new screen that tells you exactly how the free trial works and the exact dates to be charged. Then we worked together with the CRM team to make sure that there was a push notification and CRM in place so that we could remind people about their subscriptions. They had a tremendous result. I think at the time, it was 23% higher in conversion rate."
Topic 5. There is no golden rule that serves all
Valentin: "I think it's really important that you understand what problems people have when they see your paywall first. And then you go to Blinkist or other apps like Tinder and see how they solve this problem. But it doesn't make sense to just go, "we want to do this blinker screen; let's try it out" when you don't actually have the same problem with your users. So talk to them, and have user interviews."
Andy talks about custom optimization -
Putting away the cookie cutters in paywall optimization
Andy: "The Blinkist paywall, which is considered such a good practice that Apple actually put it in their app store guidelines for developers, like this is how you should do a paywall. Unfortunately, there is no golden rule for paywalls, and that's why you have to experiment so much."
Marina: "Blindly following benchmarks is never a good idea because sometimes it works out, sometimes not, and you don't understand why and in order to avoid that, you need to do the hard work to understand your own data and look into your North Star metric."
Topic 6. A/B testing - what to test, roadblocks, and opportunities
Valentin talks about A/B testing -
The importance, challenges, and opportunities
Valentin: "We try to do as much as we can, but it is slow. Say I come up with an idea; then I have to write the ticket. I have to involve the deaths. It takes at least a week until it's released. Then the release has to roll out; then I can start the experiment then I see the results after a week or two because you need a lot of users to get any significant results and especially on the paywalls. I think you always have to A/B test because nobody's going to tell you, "you put this little tag there and with 33% savings, and that's why I subscribed."
Marina: "Sometimes you run a risky test, and you have one week of revenue decline. But you know, you just accept that because you want to move forward, and that was what moved us from a certain conversion rate where we really doubled it down in a few months just because we also took the risk."
Andy: "We're working a lot with enterprises these days, you know, sort of big apps that are maybe making millions of dollars a year with subscriptions. You'd be amazed to know how few of these companies actually have the ability to experiment with their paywalls and are often just hard-coded by an engineering team. And even though they are making millions a year, getting experiments into a roadmap, even if you've got a thousand engineers in the company, seems like it's a tough thing to do."
Topic 7. How Purchasely has been helping the Clay app's growth process
Marina talks about working with Purchasely
Marina: "If I have an idea on a Saturday afternoon and I really want to push it, I can just do it. You know, I can make the switch. I can do everything without our developers. I don't have to spend time and effort, and money on tech. I can just do it on my own, which is really great because you have all the flexibility in the UI and changing the arrangement of prices. We're running A/B tests on our paywalls every week."
Nicolas talks about A/B testing -
Removing friction from the paywall A/B testing process
Nicolas: "It's not a problem of cost. All those experiments. You just won't do them if there is too much friction. If you need to update an app every time you want to change a price, free trial length, the messaging of your paywall, and so on, you won't do it because your developers will tell you, "okay, choose a core feature or experiment" on the paywall that is not certain work."
Phenomenal feedback from attendees
"Thanks for organizing the roundtable. It was one of the best discussions I've listened to in a while." - Siobhan Fisher from Tandem
"Thank you again for the amazing event. I really had a lot of fun and met many interesting people! See you next time!" - Gessica Bicego from Paired
"Thank you, Phiture and Purchasely for organizing such an event with cool speakers, I got the chance to learn something new about paywall subscription optimization. The breakfast was really great, especially the panini." - Nickolaus Vega Tingara from DCMN

"Great event! Thanks for the organization!" - Maurice Ducker from Tandem
"Thanks for the invitation, really insightful." - Jon Genovard from ShareTheMeal
Full discussion recording
You can click below to watch the full discussion.
Happy watching! (and happy growing!)