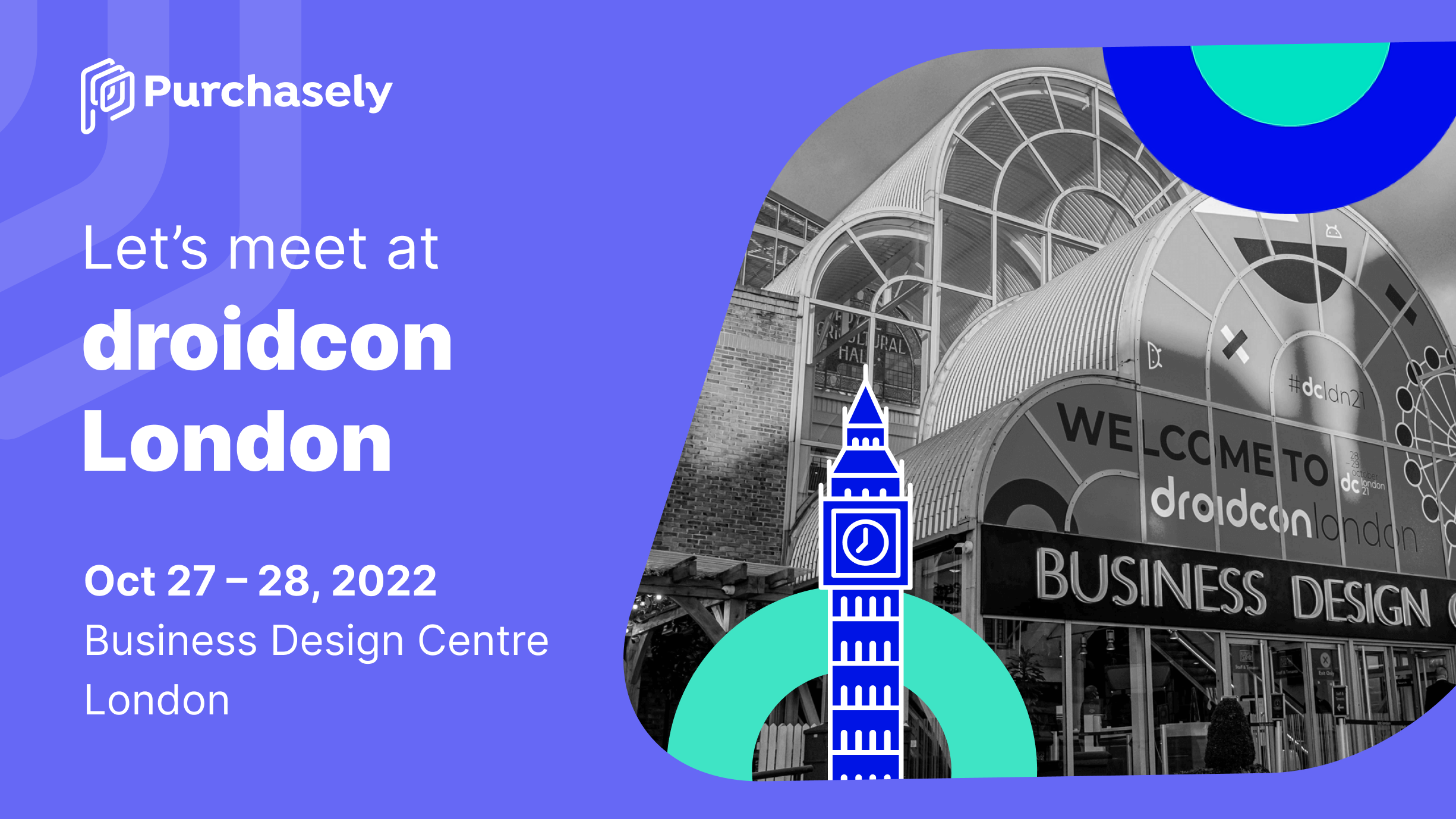 Meet Purchasely at droidcon London 2022
20 October 2022
Company News
Come see Purchasely at droidcon London 2022, the premier android development conference!
Wherever there are Android

experts, We are there!
Purchasely is coming to London to attend droidcon London 2022 - the world's biggest in-person event dedicated to the international Android community.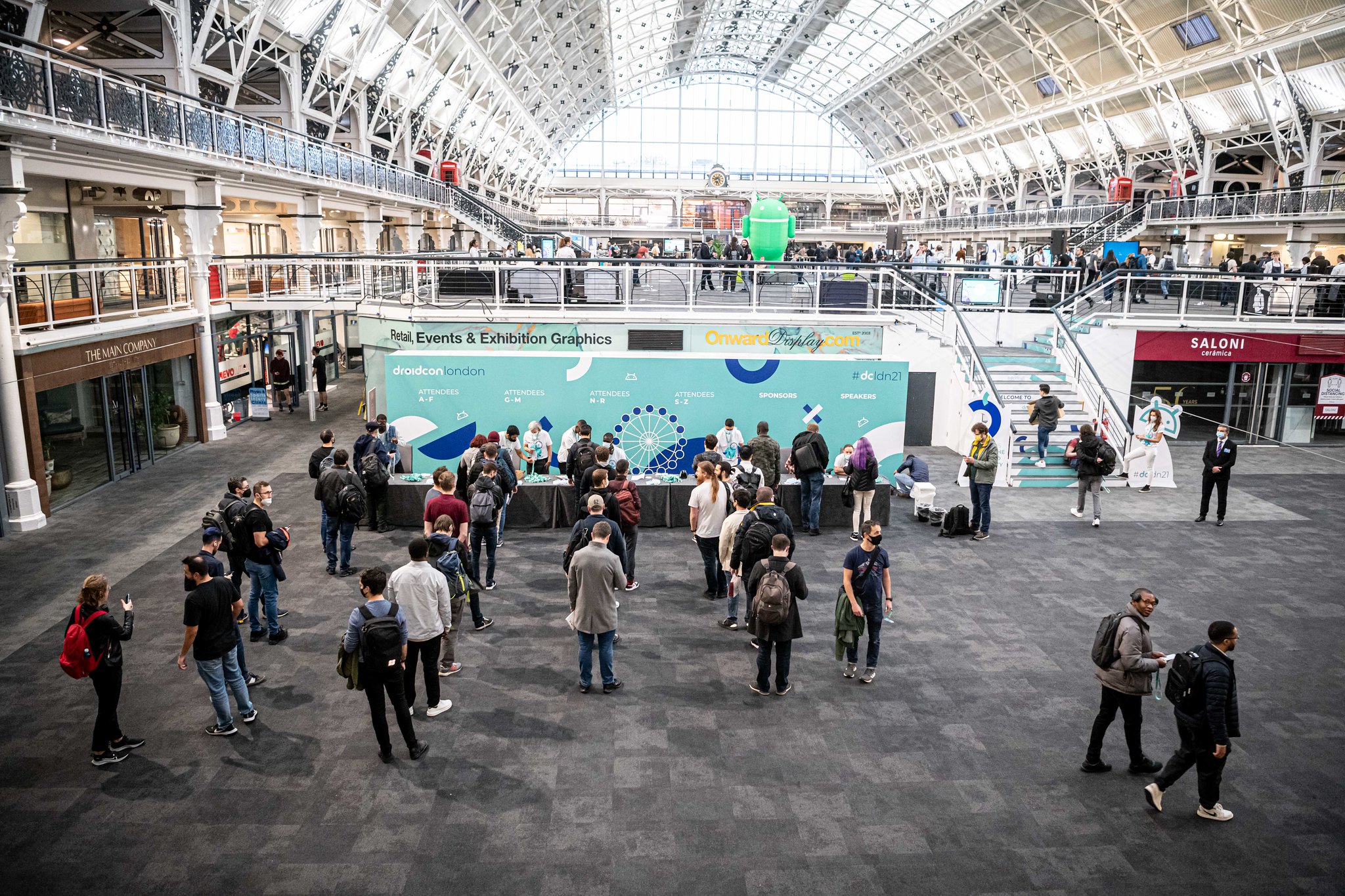 Over 2 days, droidcon London will bring together more than 1000 android developers and host 100+ talks by the brightest talents in the mobile industry. The event will be - as it always has been - one of the biggest and the most exclusive for android experts to network, share ideas, and explore the latest innovations.
When? October 27 – 28, 2022

Where? Sponsor Area at the Business Design Centre, London



Join the talk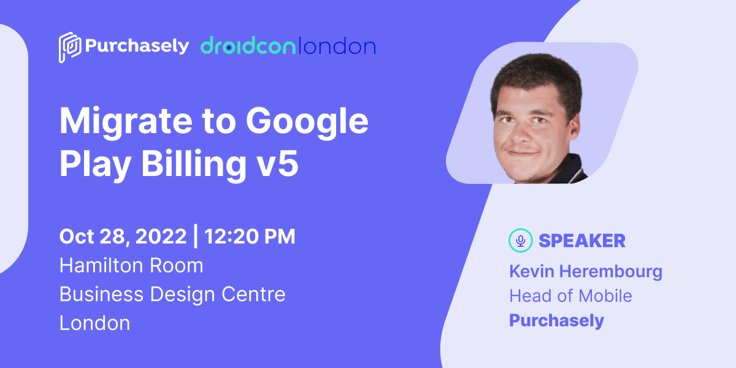 Join Kevin Herembourg, Purchasely's Head of Mobile as he spills his tips on everything you need to know about the migration to Google Play Billing v5.
---
When to find him? October 28, 2022 / 12:20pm - 12:40pm

Where to find him? Hamilton Room
---
The session will walk you through:
All the new features of Google Play Billing

Implementation of the new SDK

Migration from v4 to v5

New Subscription API for backend
Drop by and say hi!
Come to the Sponsors Area at droidcon London 2022 to meet the Purchasely team!
If you are an Android developer, you'll have the chance to see for yourself the magic behind Purchasely's magic:
1. Free your time by letting Purchasely manage all types of Subscriptions and Purchases
In-App Purchase SDK compliant with Google Play but also other Android stores provided by Amazon and Huawei

Superfast implementation (world record 15 minutes) whatever your app is based on

Kotlin, React Native, Flutter, or Cordova
2. No more 'quick & dirty' fixes so you can sleep better at night ...
Guaranteed backward compatibility

Always up-to-date with the Stores' evolving stack, and the latest updates
3. ... and you
can focus on product development and revenues optimization
We support connectors to 20 leading vendors (mobile engagement, product analytics, MMP), so you can retrieve subscription data in your mobile growth stack without any effort.

Use our Paywall Builder and its A/B testing capabilities to learn what converts best and display the most efficient paywalls to various user segments along the customer journey.



We'll also sit down(or not) to answer all your questions, deep dive into any topics of your interest, and discuss the best business move you'll ever make. Plus, we'll give you a sneak peek into our latest product update.
Hot tip: The time and space for us to share everything will be limited, so let's be proactive.
We invite you to get in touch with us before you come to London, to set up a time for a talk or exchange questions or necessary information ahead of time.