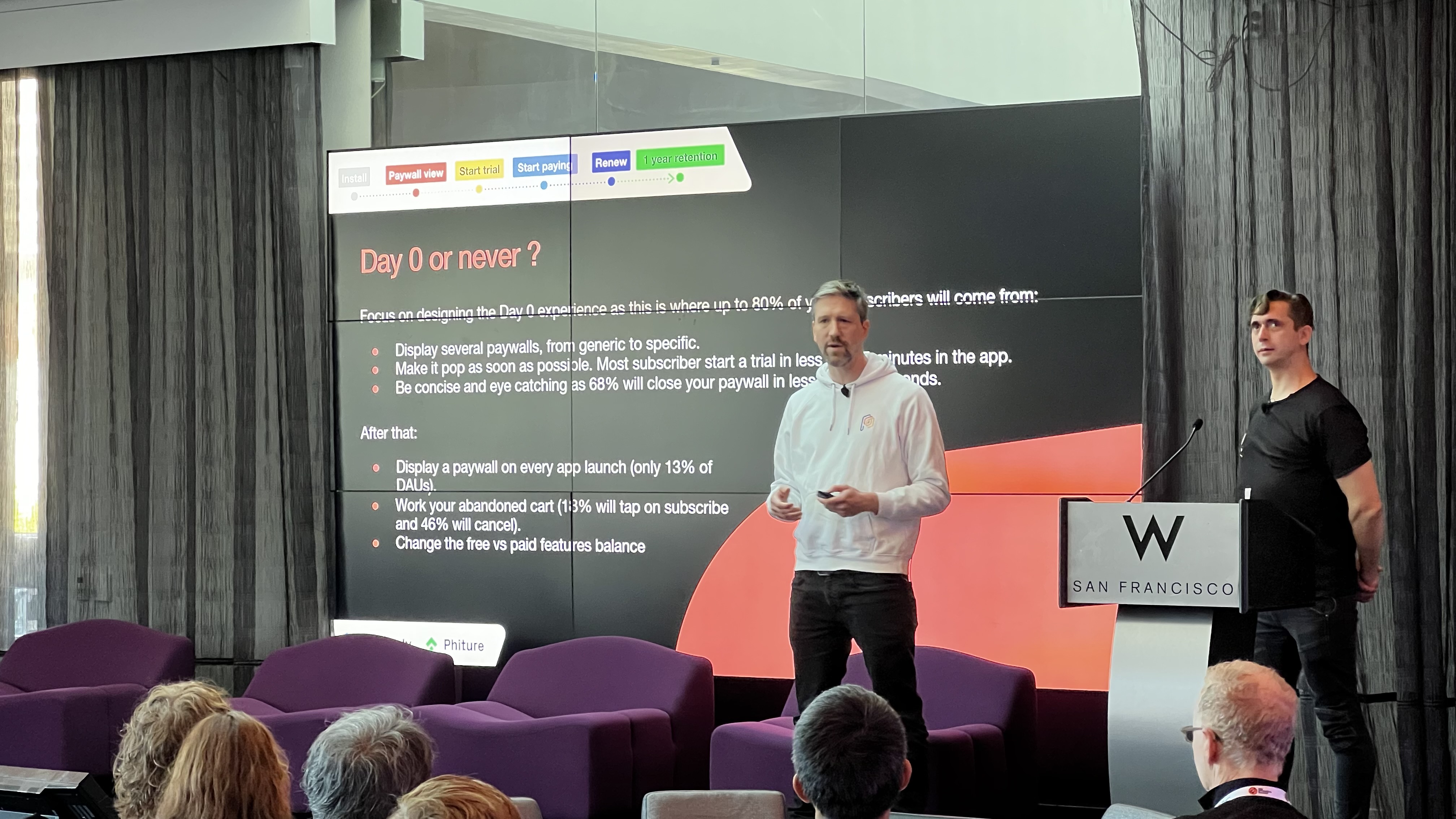 More than 100 app marketers and 20 speakers showed up to this year's App Promotion Summit SF, the event for subscriptions apps (September 29 in San Francisco). The event featured world-class app publishers, some of the world's most-followed consultancies, and top-tier subscription growth technology providers among whom Purchasely shined as an event sponsor and the only Dynamic Paywall Optimization leader.
Summary
Subscription App growth extravaganza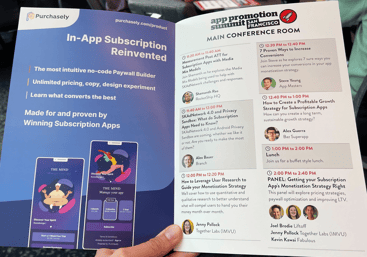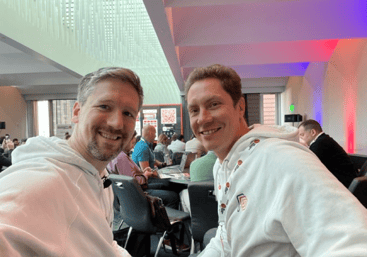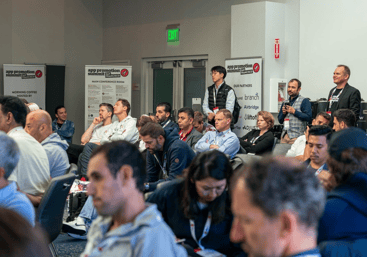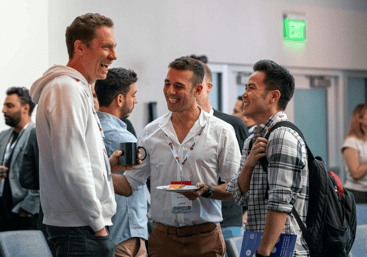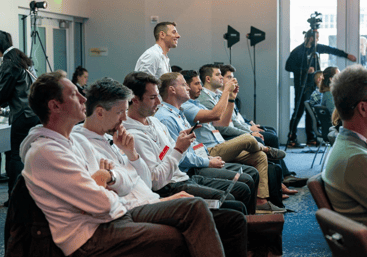 This year's APS SF was an exclusive get-together inviting a limited-sized group of mobile app growth experts. Unlike some other mega-size conferences where hungry-minded participants hop from one booth to another, the event gathered everyone in an open yet hyperfocused space for the full day dedicated to the perfect mix of knowledge exchange and one-on-one networking opportunities.
It was one of the rare occasions where the Purchasely team could enjoy profound conversations with other technology vendors about potential partnerships and lessons to learn. We also took home some promising business leads, some of whom are already taking the next step toward powering their subscription model with the Purchasely solution.
Subscription optimization took center stage
Sensor Tower projects that In-App purchases in non-app game apps will increase fivefold by 2026 compared to 2019 - consumer spending in App Store will jump from $18 bn (2019) to $91 bn (2026), and $5 bn to $25 bn in Google Play over the same period.
While those numbers are promising, not every app is fortunate enough to ride the growth wave. There are over 5.7 million apps (and counting) available in the App Store and Google Play, which implies sky-high competition in the market for taking even a tiny bite out of the revenue.
Given the circumstances, subscription optimization is more than ever the hottest topic for any app publisher aspiring to maximize revenue. The overall theme at APS SF perfectly reflected the common interest and asked and answered the most relevant questions.
Under the theme of subscription app growth, session topics focused on all aspects of subscription optimization - monetization strategies, retention and acquisition, and subscription app strategies, including subscription funnel optimization.
Particularly, the session led by Purchasely's Jean-François Grang and the leading mobile growth consultancy, Phiture's Andy Carvell, shared some actionable tips on what every app publisher can do to improve the subscription funnel.
Read on for the session recap.
Other presentations and panels are available on the YouTube channel of App Promotion Summit.
Improving your subscription Funnel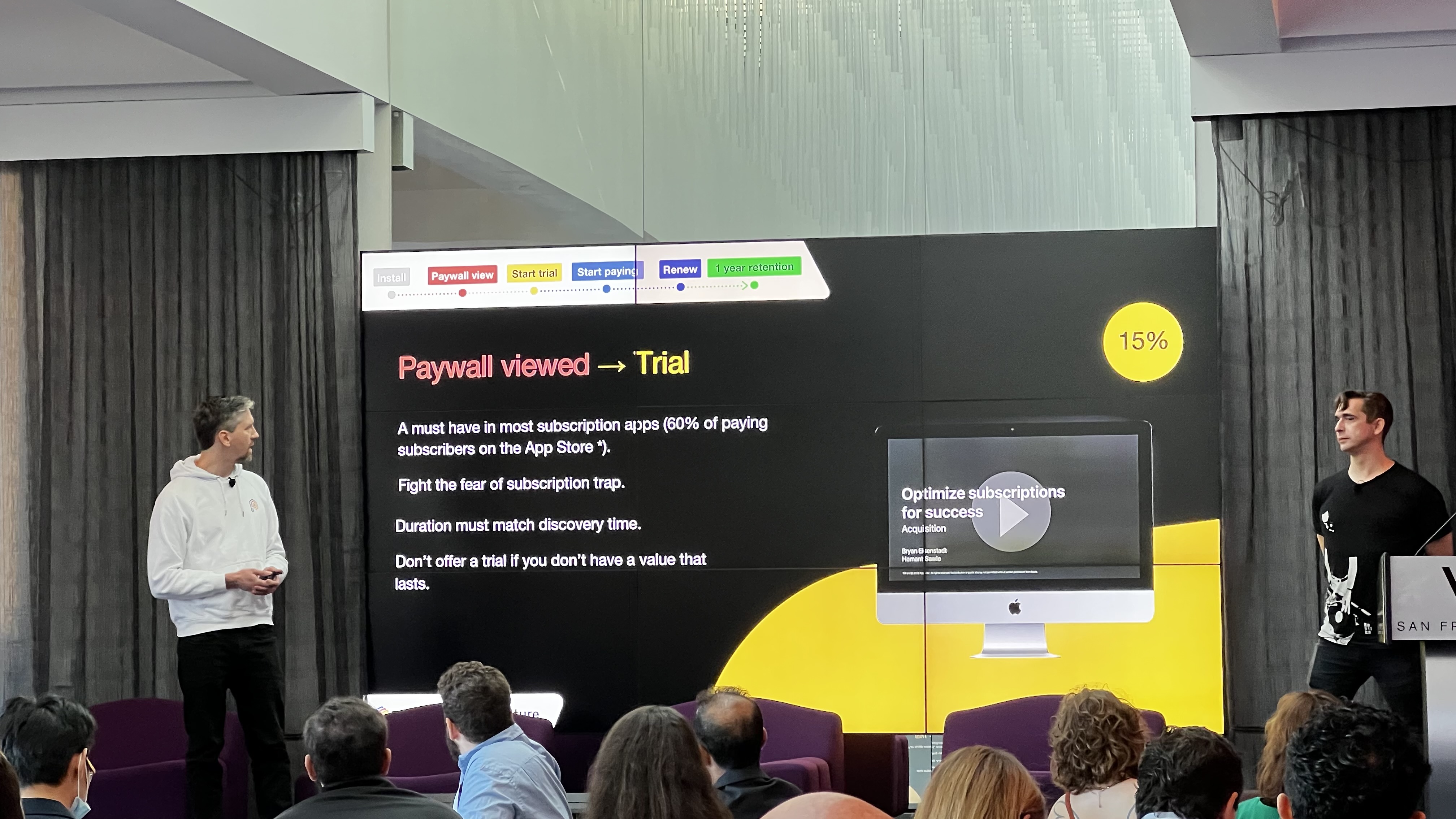 Running a subscription business is like filling up a leaky bucket. Apps are always losing subscribers, so to maintain the minimum amount of subscriber base required to continue growing revenue (to keep the bucket full) they need to constantly pour in more water with new acquisitions and slow the leak with retention.
The session 'Improving Your Subscription Funnel', explained what exactly is a subscription funnel and shared some actionable tactics to help you keep the leaky bucket full.
Typical subscription funnel of a freemium app

Here are some key subscription funnel optimization tips shared during the session that apps can apply to each step of the subscription funnel.
Install to Paywall View
Goal: Ensure 100% of users see a paywall and grab
Touchpoint explained: 68% will close your paywall in less than 10 seconds, most subscribers start a trial in less than 5 minutes in the app, and 80% of users subscribe on day one. In other words, if a subscription doesn't happen on day one, it will hardly ever happen.
Try this:
Display paywalls at first and every app launch and during the onboarding.

Work your abandoned cart (18% will tap on subscribe, and 46% will cancel).

Grab attention with an eye-catching paywall design.

Leverage scarcity (also known as FOMO) by offering time-limited deals.
Paywall examples for the install to paywall view stage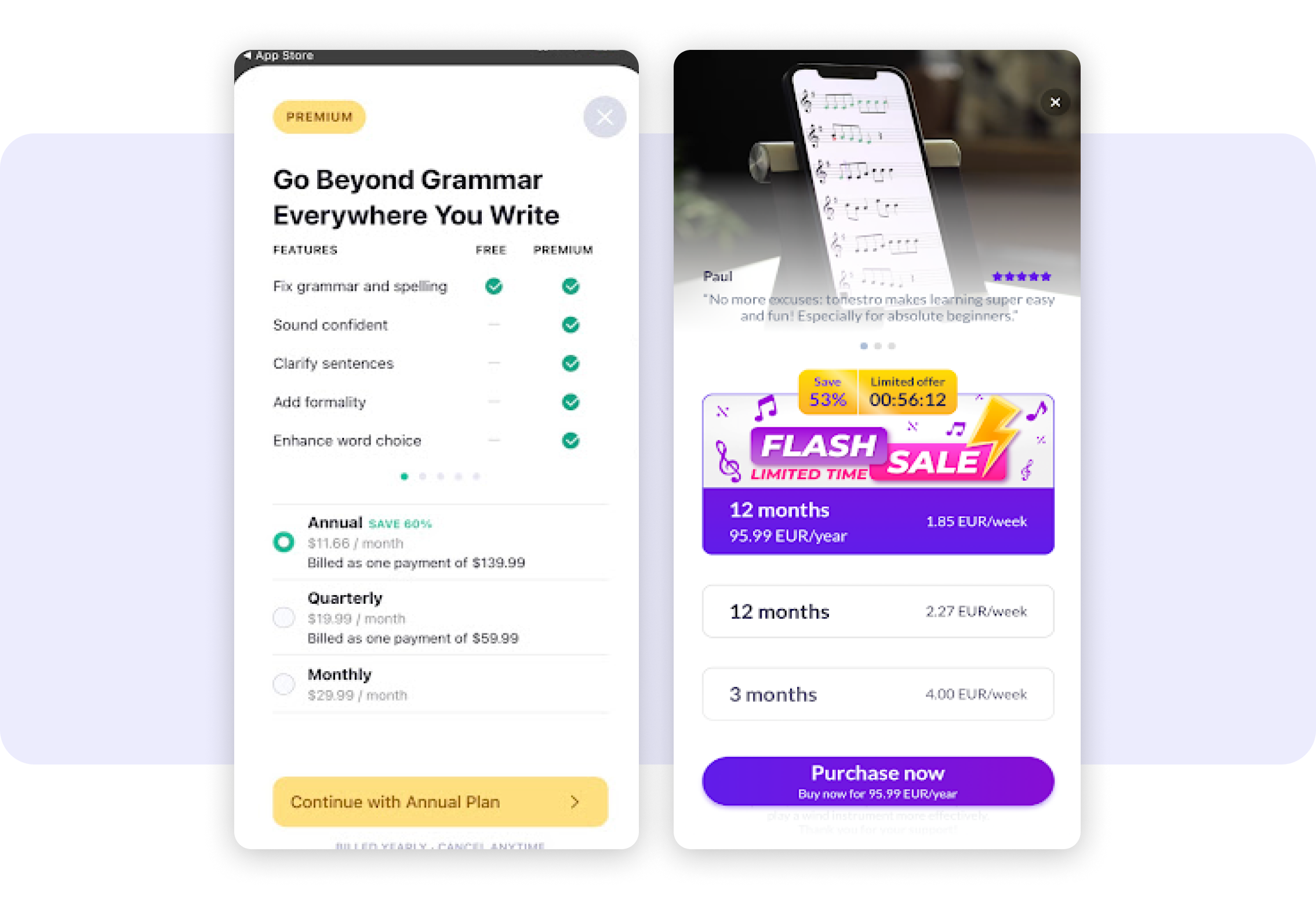 Paywall View to Trial
Goal: Fight the fear of the subscription trap and target 15% conversion to trial.
Touchpoint explained: Free trial is a must-have in most subscription apps. It's a unique opportunity for users to build a subscriber habit. While accepting to try the premium benefits means elevated subscription intent, it requires the next level of trust and a fair level of awareness of the subscription value.
Try this:
Don't offer a trial if you don't have a value that lasts.

Remind users about

the benefits of paid membership using in-app banners and push notifications

Match the duration of the free trial with the discovery time.




In-App messaging examples to increase the conversion to trial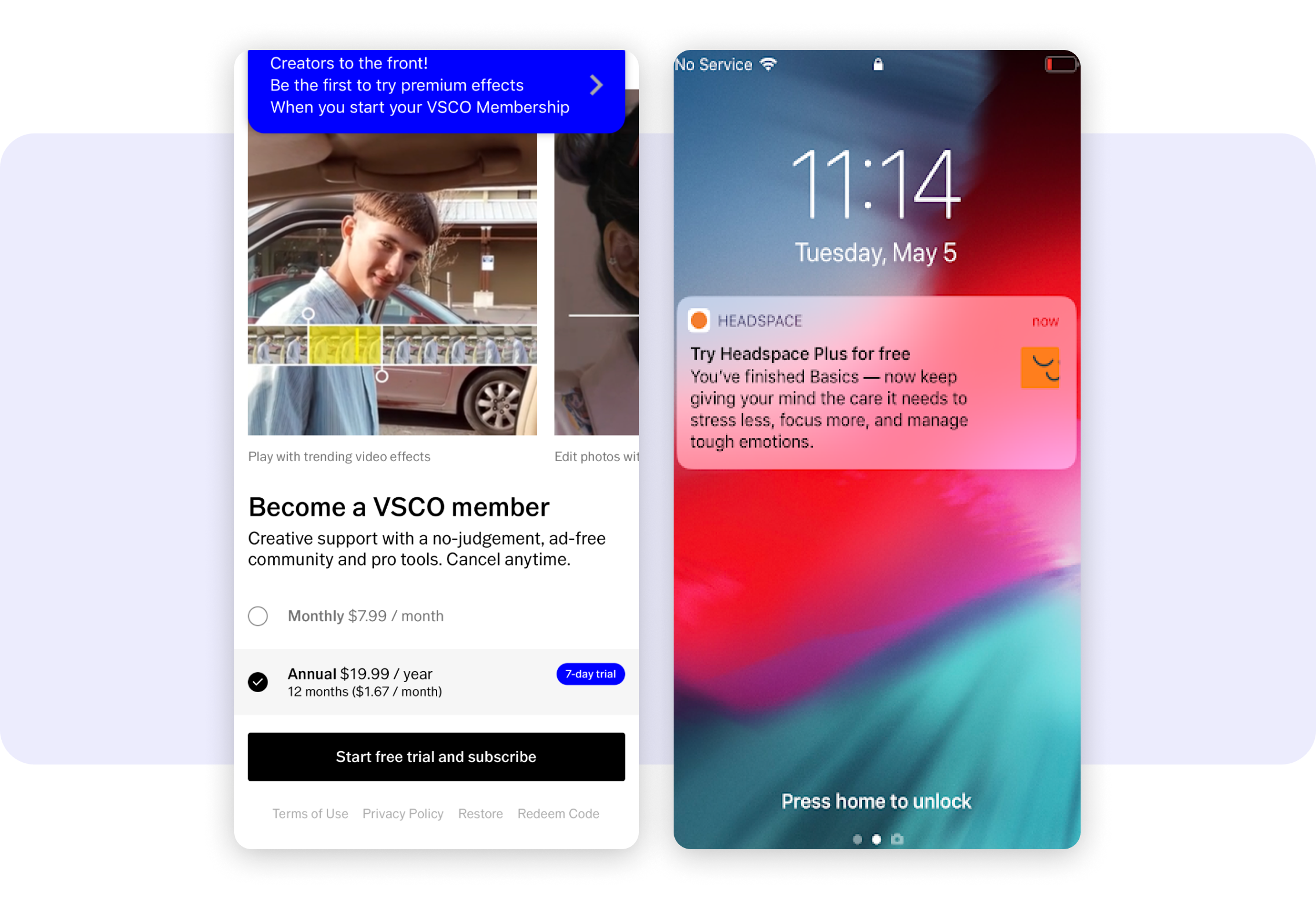 Trial to Paid
Goal: Ensure users have developed subscriber habits and give visibility on long-time benefits. Target 60% conversion to paid subscriptions.
Touchpoint explained: Converting from a trial to a paying customer requires developing habits with your product over the short course of a free trial. For users to move a step forward from the trial stage, they also need a clear understanding of how they can benefit from a paid subscription.
Try this:
Offer a free trial extension when needed (free trial not used, benefits not understood.

Give users as many opportunities as possible to experience the premium benefit by regularly introducing the options and content through paywalls and push notifications.
Examples of how to promote the benefits of paid subscription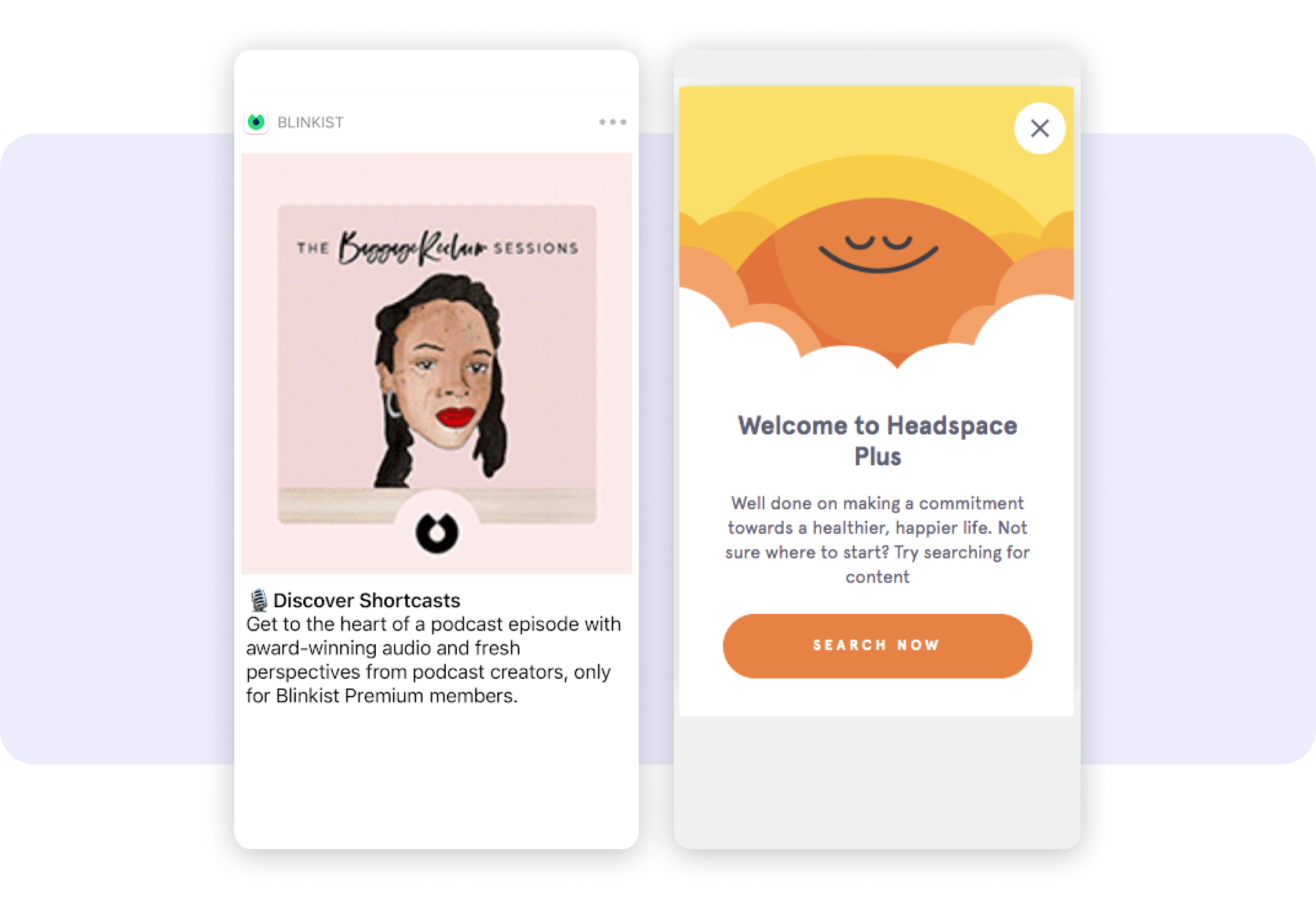 Paid to long-term retention
Goal: Reduce churn and increase engagement by finding the right duration and delivering continuous value. Target to retain 15% of monthly users for a year and to renew 40% of yearly users.
Touchpoint explained: One year of attention is the KPI you are looking for to balance acquisition cost.
Try this:
Try winning back churns by being straightforward in your requests to renew expired subscriptions.

Don't go straight to offering a discount. Simple reminders can work.

Engage with users regularly, leveraging gamification or behavior psychology: Utilize goals, progress, and milestones to give users a sense of purpose and achievement. (Tactics proven by Fitness and Lifestyle apps)

Leverage data to offer periodic personalized reviews on in-app activities. Nostalgia can increase motivational power, and the value of social connectedness to users is built with the app.

Leverage out-app touchpoints like emails and texts to expand engagement.



Examples of leveraging regular engagement through diverse channels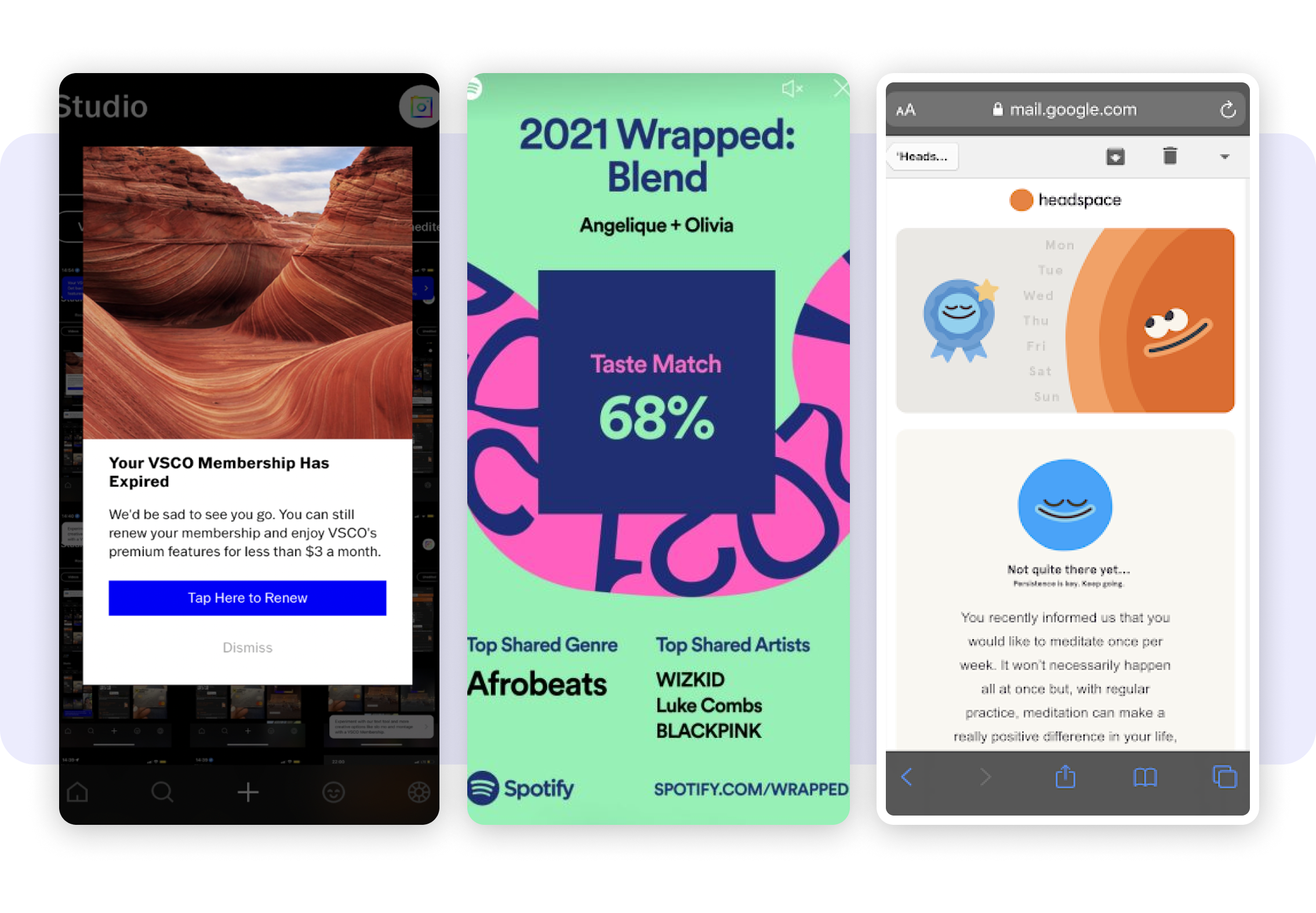 Full session recording
Bring yourself back to App Promotion Summit San Francisco!
Full session slides
Feel free to grab yourself the full session slides and share as you need!