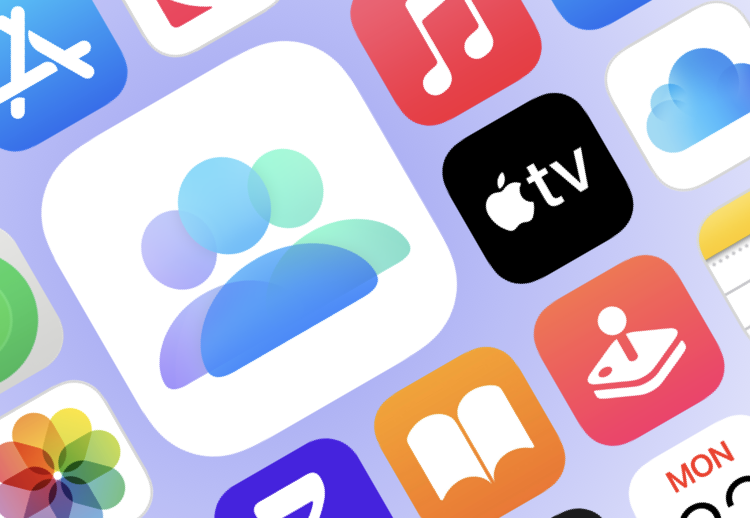 What can you share with family sharing In-App Purchase? With whom? How does that work from a consumer perspective? And form an app publisher perspective? Find these answers and more.
What can you share?
Auto renewables subscriptions
Non-consumables
With whom?
Up to 5 additional family members (so 6 people including you) within the same Apple family group
How does that work from a consumer perspective?
Everything starts by setting up family sharing in your iPhone settings. Then you will be able to choose to share your purchases (or not) subscription by subscription.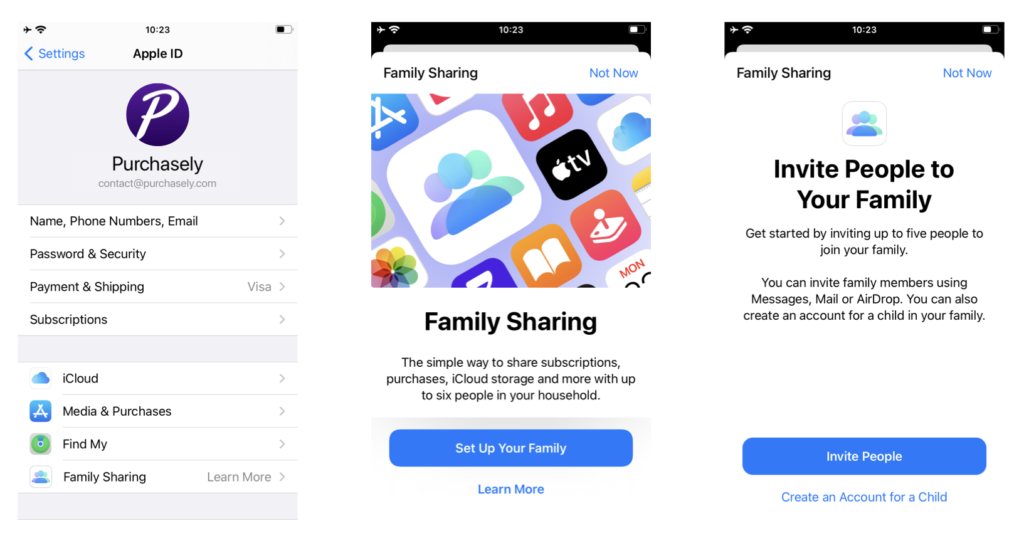 By default new subscriptions will be shared to your family. Existing purchases require an opt-in from "Manage Subscriptions" page.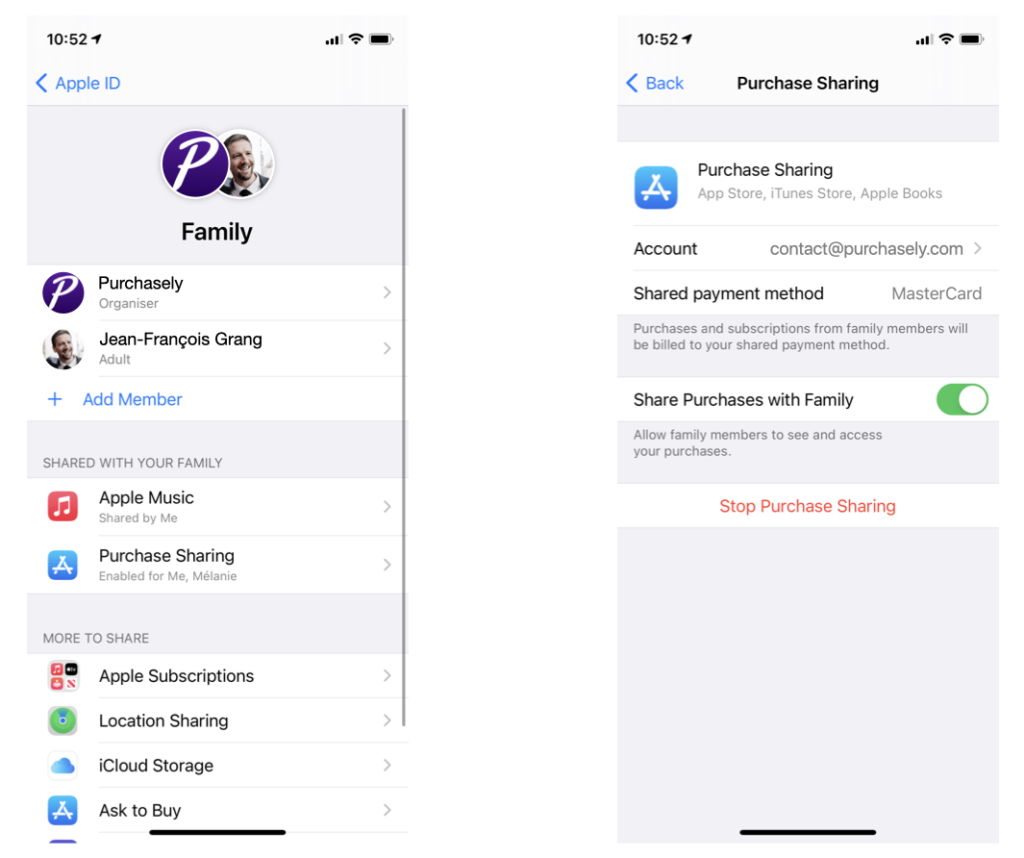 If a purchase that you have made becomes "family shareable" the App Store will send you a notification.
This is great for privacy, no more password sharing in the same family, everyone has its own access and account.
---
Our In-App Purchase flow screens give you complete control to engage and retain subscribers and boost sales, enhance your brand and improve your customer experience.
---
How does that work from an app publisher perspective?
To enable Family sharing for an existing (or newly created) In-App subscription, just check the option in App Store Connect.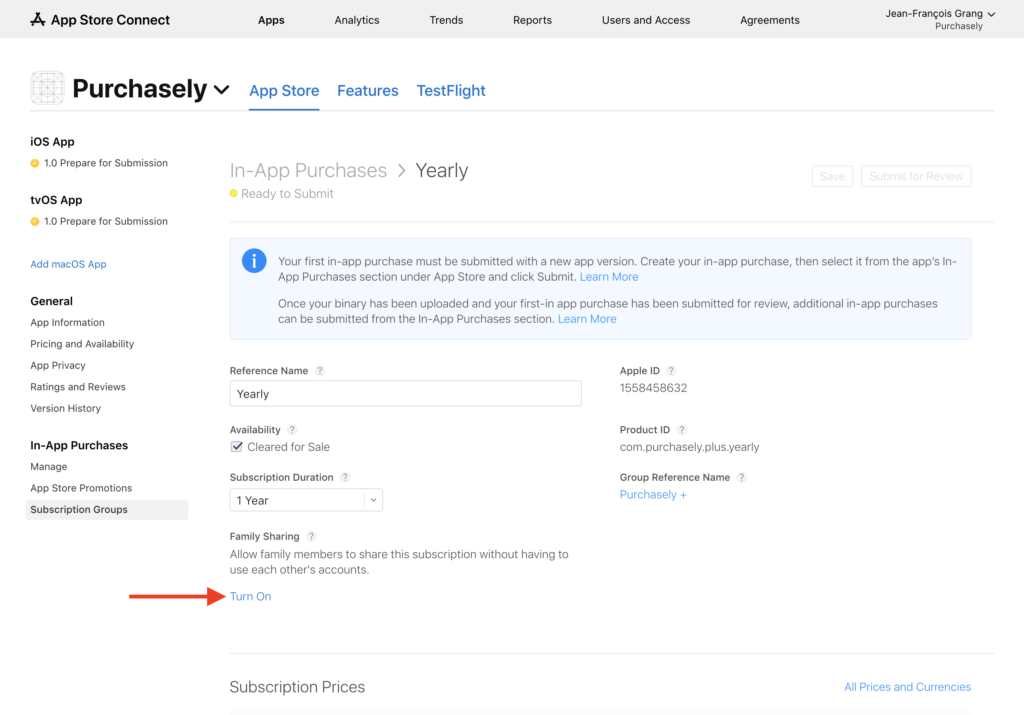 ⚠️ Once you activate family sharing you cannot turn it off, it is forever.
So if you are hesitating you might want to create another product before enabling it instead of giving the feature for free to your entire subscriber base without having the ability to change your mind.
What are the advantages?
Advantages for app publishers are:
Better conversion – Family sharing is another advantage of your subscription that might convince your user: "Ok I'm not a hard core music fan but me and my wife would use it enough".
Better engagement – You multiply by 6 the potential number of users.
Churn reduction – Have you ever tried to cancel a subscription that one of your child heavily uses like Netflix?
Increased Customer Life Time Value– corollary to

👆
Should I sell a new product or add a feature to an existing one?
The first question most publishers will face is:
"Should I make a new specific and more expensive plan or should I just add the family sharing in an existing plan at the same price?"
Family sharing could be used to leverage the value of a gold plan compared to a silver plan and help you upsell or could also be a complete new product as in Apple Music.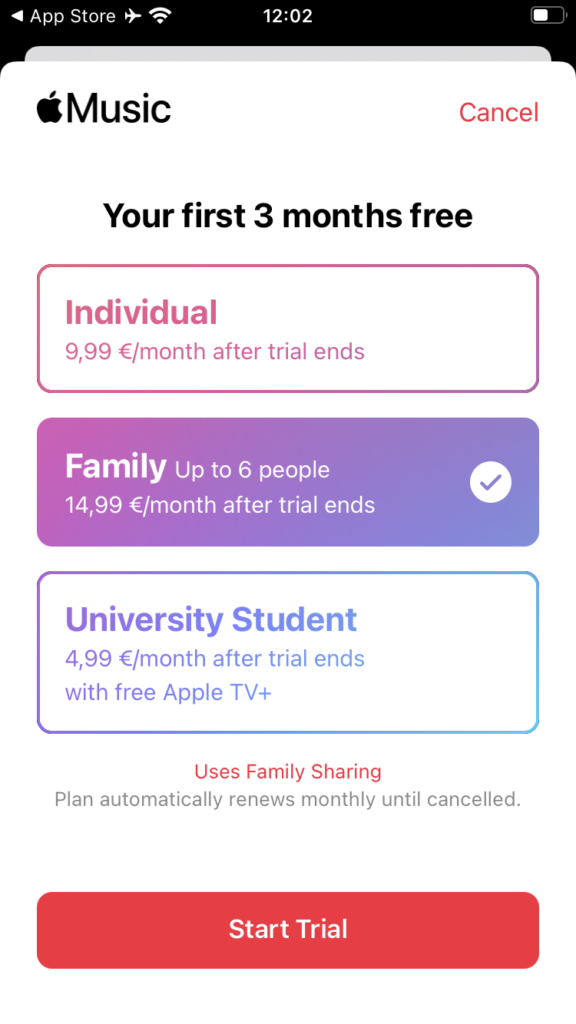 The only question you need to ask is:
If you cannot be sure that more time would be spent, maybe you should add family sharing as a new feature to an existing product. This would be the case of a product that is shared by default (piano app, TV app, …) or too specific to one family member.
If you believe that you could double the time spent then you should distribute a new product and consider applying a discount.
---
Gain analytic insights in one overview of all your in-app sources of purchase revenue to help increase your business revenue.
---
At what price should I sell a new product?
The answer to that question is neither easy nor universal but we can try to figure out a first price to apply before testing cheaper and more expensive.
Let's say that I develop an education app and I sell a subscription that unlocks lessons, courses…
In a typical family 2 kids could benefit from it and it could double the usage.
Prior to family sharing I sold my subscription at $69.99 / year. I could double that price and apply a 30% discount on it and sell it $99.
What to do now?
Here are some nice ideas to take the most out of Family Sharing:
Promote the Family Sharing feature on your paywalls to convert better: "Oh I might not be using that subscription enough but both my wife and I? Yeah why not!"
If you launch a new product specifically for Family Sharing (instead of adding it to an existing subscription), think about promoting it with a dedicated upsell paywall to your existing subscribers.
When a customer purchases a product that can be shared, remind him and encourage him to share it as activations by other family members will increase stickiness.
When a family member activates the subscription notify him and display a Welcome screen. To do so you need to check the in_app_ownership_type of the verifyReceipt API which can be either FAMILY_SHARED or PURCHASED.
Note that most of the time, this activation will occur on App launch so start listening to SKPaymentTransactionObserver at launch (didFinishLaunchingWithOptions method)
For privacy reasons, only send billing issues notifications to the subscription owner.
Apple has also updated its Sales and Trends reports to add the total number of customers additionally to the number of subscribers as several customers can now share one subscription.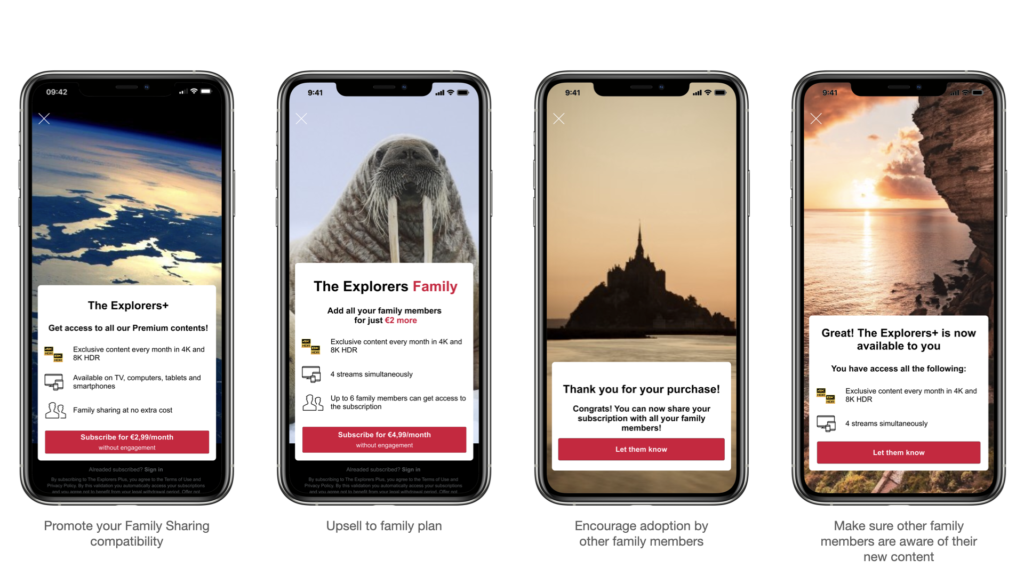 With Purchasely and without any developer intervention, you can:
update your paywall to mention the addition of the Family Sharing feature
create a new "Family plan" and add it to your paywalls
create upsell flows to existing subscribers
get the information you need to generate alerts to new subscribers in the family
Want to learn more? Contact us!