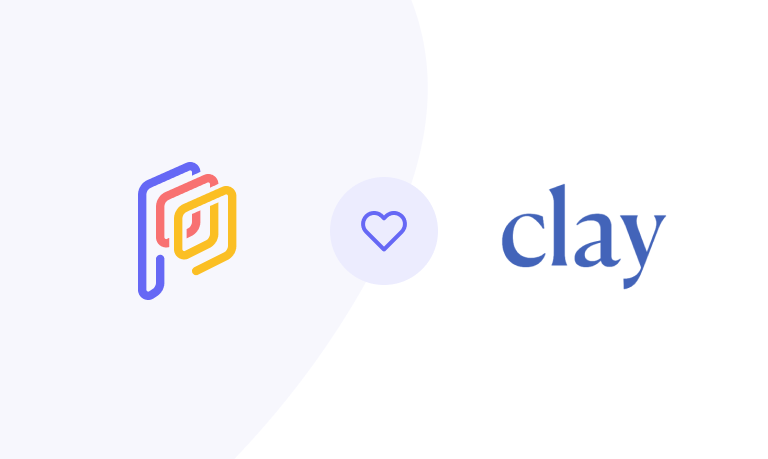 Clay Health, a newcomer Berlin-based app publisher, just launched its iOS 1st Mental Wellness App. Clay has been successfully leveraging Purchasely's technology since its launch in the App Store 2 months ago.
Mental Health is now the largest segment of Health Apps category
Including more than 300k apps worldwide, the Health Apps market is expected to grow at a 20-25% rate to $3.5 billion by 2027 according to two reports released in March and June 2021.
This is one of the most dynamic categories with a lot of business opportunities and market news. As shown by the recent news of the merging of Headspace (meditation app) and Ginger (on-demand Mental Health service), two of the current Mental Health subscriptions leaders.
Clay Health: a new vision of Mental Wellness
Many sports champions such as Naomi Osaka and Simone Biles have recently been shedding light on the importance of Mental Wellness.
Clay Health is a new company, based in Berlin, founded by Marina Jozinovic and Janina Pölking and backed by the international VC fund Otium Capital.
Their vision is to build the Next Gen Mental Health experience, encouraging everyone to train their mental state as going to the gym. The app provides personalized self-therapy plans, designed and presented by leading psychologists. Users are guided on each step of the way, being able to choose individual 1:1 sessions or community support.
"We love to say that we are a mental health club at Clay. Whether you choose to train alone, alongside with your psychologist or others: our 100+ exercises from therapy are made to meet you where you are. Want to combine your self-therapy with yoga for depressive feelings? Perfect. Not sure how to advance? Ask your psychologist in a private 1:1. Hence, everything is built around long-lasting methods to prevent depressive feelings, anxiety, stress or relationship issues."
---
Marketing teams enjoy full control and effortless creation of their subscription campaigns, from the design, content, pricing and promotions using our Paywall templates to customizable campaign options.
---
The cooperation between Clay and Purchasely
When Purchasely and Clay Health teams met each other at the beginning of June, the needs of Clay were the following:
to

deploy In-App Subscriptions as soon as possible

in its iOS app, developed in React Native;
to be able to

iterate

on product and to understand the key success factors to optimize paying conversion;

to work with an In-App Subscription Platform that provides

localization

features.

The results of the cooperation between the two companies are spectacular:
1️⃣ The Clay app is available in the German App Store since July 6. Purchasely is proud to have enabled Clay Health deploy its In-App Purchase solution within 3 weeks.
2️⃣ Subscriptions are growing fast with a 500% increase in subscribed users.
3️⃣ The Clay marketing team is using Purchasely's Subscription Flow Builder to iterate on Plan Periodicity Prices Reduction, combined with free trials. As shown in the Paywall below with: it clearly presents and differentiates 3 pricing plans (monthly, 3-monthly and yearly) , promoted with clear value and savings (up to 55%).
"We were impressed with Purchasely's ability to accommodate our needs for a very rapid release in Germany, so we could test and assess before rolling-out internationally by the end of the year. The integration of the React Native SDK was seamless, and the Subscription Flow Builder allowed us to clearly build our marketing and pricing arguments within the offer presentation page. The onboarding of the solution by the Customer Experience team was a great help," says Marina Jozinovic, co-founder of Clay Health.
"We are excited to support Clay Health's innovative value proposition within the Mental Health Application space. Purchasely's ambition is to help applications in all categories to increase their revenues by reaching a global scale. Our solution supports 17 languages to date, including right-to-left languages," says Nicolas Tissier, CEO of Purchasely.
Among many other tools, Clay Health has the capacity to use Firebase, its mobile CRM tool, to A/B test many variations of its paywall. We will release very soon a step-by-step guide How to A/B test Purchasely paywalls with Firebase Suite (Firebase Remote Config and Firebase Analytics).
Want to bring your mental state to the next level? Download Clay!