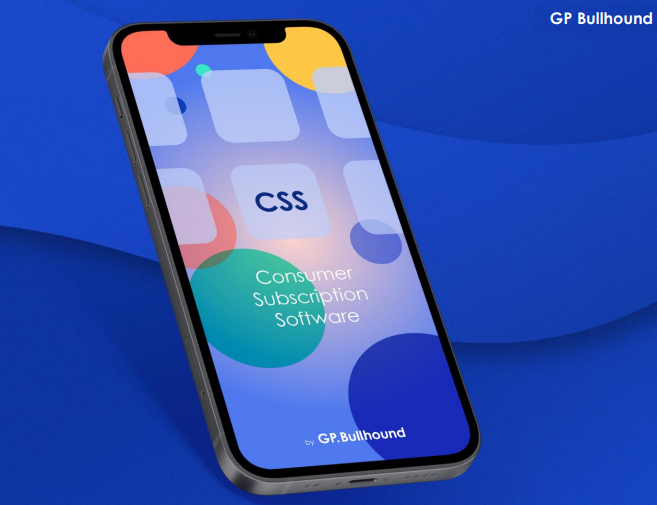 Subscription Megatrend is here to stay
5 October 2021
Subscription
Subscription is a global trend, widespread across many industries. Higher user engagement and affordable acquisition costs are creating a virtuous circle, lowering barriers to entry and stimulating sustainable business models.
GP Bullhound releases its 2021 report on the Consumer Subscription Software ecosystem.
GP Bullhound is a leading technology advisory and investment firm. Since 2019, it has published an annual research report on the Consumer Subscription Software ("CSS") ecosystem.
The 2021 report is available here ➡️ Spinning the CSS flywheel to delight consumers.
Among the 49 pages of an impressive deep dive, the Purchasely team is highlighting this chart 👇. It shows that US consumers are willing to accept a higher price in exchange for high usage frequency. It means that if an app has the capacity to drive more engagement, it may extract more value from end users.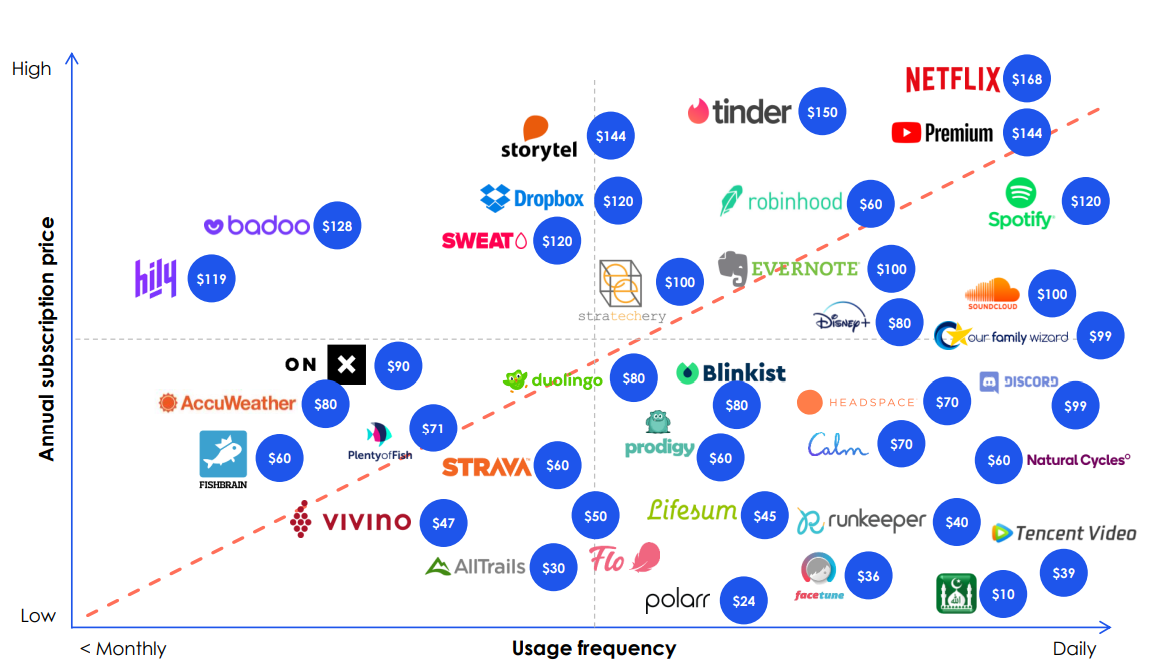 The new era of subscriber acquisition
GP Bullhound also emphasizes the importance of organic customer acquisition channels. Subscriber Acquisition optimization is crucial to ensuring a sustainable and profitable subscription business model.
New Consumer Subscription Software companies are facing customer acquisition ecosystems with rising costs such as Google and Facebook. But they may leverage new low-cost or free channels to find and attract customers.
Please see below a list of channels identified by GP Bullhound research team.

These channels enable more organic acquisition methods and lower subscriber acquisition costs. GP Bullhound is listing 7 different acquisition strategies already applied by subscription companies:
Create a community of passionate users that use the subscription platform as a meeting place

Build a strong brand within app stores that intrigues new potential users

Leverage infrastructure to create engaging and exclusive content that attracts new users

Use friends and family networks that create a presence for the company across the Internet

Provide a free tool for users that leads to upgrades for additional functionality

Support power users who advocate the product to potential customers

Leverage scalable content to attract users
---
Our In-App Purchase flow screens give you complete control to engage and retain subscribers and boost sales, enhance your brand and improve your customer experience.
---
Many industries are embracing the Subscription Megatrend
Companies across many industries are launching subscriptions services. Please see some new examples that the Purchasely team has identified in the past weeks 👇:
Mobility: Transit, a Montreal-based app that helps people plan, book and pay for rides on public transit, is introducing a subscription model. ("Royale"). In a blog post, the founders explain:
Here's what we refuse to do: blast you with distracting ads, mine your personal data, sell it to the highest bidder. Making you our product, rather than our customer. We think that's wrong.
We spent long nights trying to find a delicate balance of what were "essential" features, and what were "bonus" ones worth paying for. What price would be sustainable for us, yet reasonable for our users.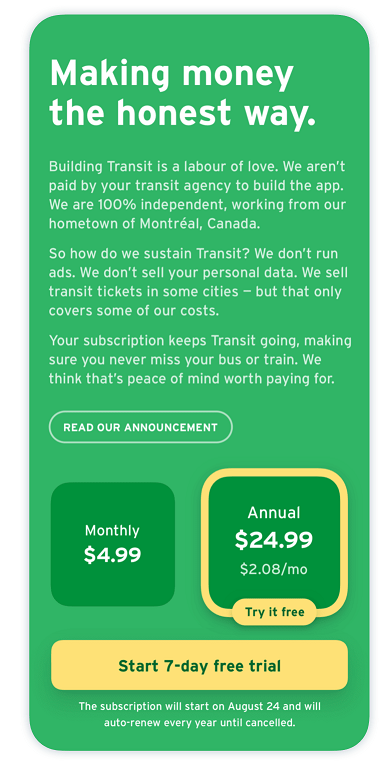 We will cover very soon new in-depth analysis of specific industries as we did in our article about travel.