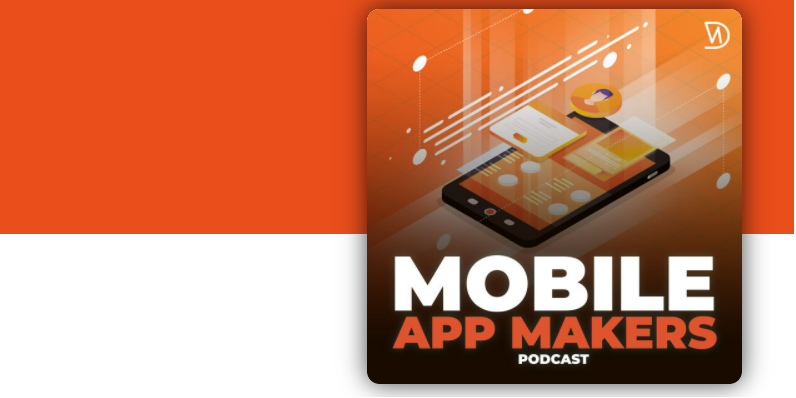 In this podcast episode of Mobile App Makers, Jean-François Grang, CPO of Purchasely, shares his top tips about In-App Subscriptions.
🎧 Mobile App Makers 🎧 is a podcast launched in April 2021 by Olivier Destrebecq. Olivier is the founder of Mobdesign and helps non-technical founders create high-quality mobile apps.
He interviewed our CPO & Co-founder, Jean-François Grang, about In-App Subscriptions in the episode #9 of Mobile App Makers.
In this episode, Jean-François is sharing his 3 main tips for product managers, subscription managers and app marketers. Please see below a wrap up of his main recommendations.
Tip #1: Increase the number of touchpoints in the app user journey in order to efficiently present your subscriptions plans
"If you want your subscription business to be really successful, you need to increase the number of users touchpoints and to contextualize them."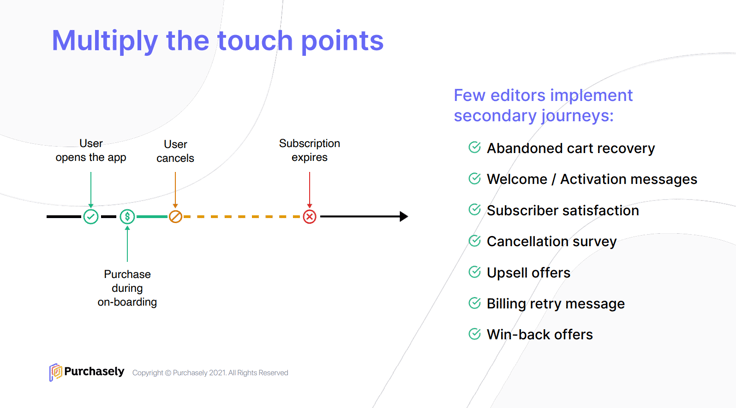 To present subscription offers on at the beginning of the user journey (on-boarding flow, 1st session)

To present again offers in the middle of the user journey to convince users that are engaged with your app

To understand the behaviors of your free users in order to present them your subscription offers at the right time

To check the customer satisfaction on a regular basis in order to detect the risks of churning or being too expensive

To be in the capacity to tell your subscribers to upsell or down-sell at any time
---
Optimize your subscriber lifecycle journey with App ecosystem testing and learning features.
---
Tip #2: Seduce your users, understand their needs and personalize paywalls
"The subscription apps are more of a seduction approach. And so this really changes the way that you behave with your customers. So you need to learn to give before receiving."
To understand the needs of your free users in order to identify their true motivation and desires

To deliver a UX and a value proposition that will seduce them

To give a piece of your services in order to keep your users a little bit before they decide to spend money. It could be a free trial, a bit of content, your first chapter, your first experience, your first month.

To be able to personalize your offer because every app subscriber counts and is unique

To iterate on your paywalls and to display customized subscription funnels to various user cohorts
---
Learn more about your subscribers and their preferences with our App Revenue Growth testing tool.
---
TIP #3 : Maintain creative consistency across user acquisition campaigns, App Store page, and paywalls
"Your claim & promise should be the same in your App Store product page and in your app. This approach gives a consistent user experience from your user acquisition channels to the subscription offer pages."
To provide the same graphical user experience all along the acquisition funnel in order tomaximizee the conversion rate

To identify your key features that drive efficient conversion and promote everywhere : assets of User Acquisition campaign, App Store product pages, In-App paywalls

To keep this consistency all the time and for every user cohort
Do you like this episode?
If you want to be notified about new episodes of Mobile App Makers or to be interviewed by Olivier, please contact us at hello@purchasely.com.
You may also listen to other interviews of our CPO: